Posted by Crescent Moon on Jan 17th 2023
Snowshoeing is a fun and exciting winter activity that allows you to explore the beauty of the snowy outdoors. It's a great hobby for any experience level to enjoy during those blustery months. Snowshoes are also worth the small investment and it's the only equipment you need to get started, unless you want ski poles to help with inclined hills or mountains.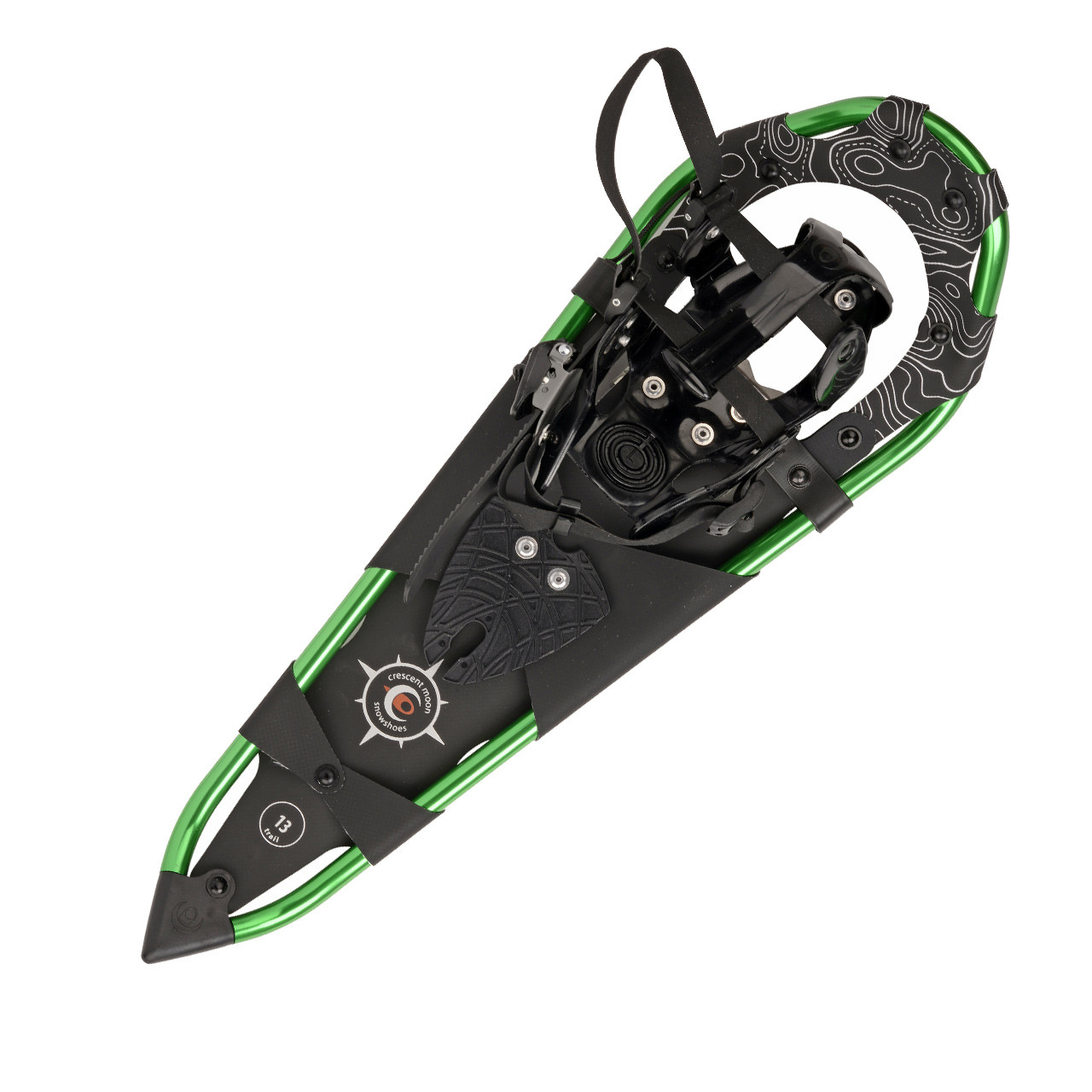 How to Avoid Injury While Snowshoeing
However, snowshoeing can also be dangerous if you're not properly prepared or if you don't follow some basic safety tips. We've come up with several ways you can be proactive and prepare for your outdoor excursion. In this blog, we'll discuss some tips to help you avoid injury while snowshoeing.
Wear the right clothes
It's important to dress in layers when snowshoeing, as the intensity of your activity and the weather conditions can vary greatly. Make sure you have a base layer, a mid-layer for insulation, and a waterproof outer layer to protect against the elements. It's also a good idea to bring a hat, gloves, and a neck gaiter to keep your extremities warm.
Use proper equipment
In order to have a safe and enjoyable snowshoeing experience, it's important to have the right equipment. This includes properly fitting snowshoes, poles for balance, and boots with good traction. It's also a good idea to bring a backpack with essentials like water, snacks, and a first aid kit.
Pace yourself
Snowshoeing can be a physically demanding activity, especially if you're not used to it. It's important to pace yourself and take breaks when needed. Drink plenty of water and bring snacks to keep your energy levels up.
Stay on the trail
It can be tempting to stray off the marked trail when snowshoeing, but it's important to stay on the designated path for your own safety. Going off-trail can lead you into dangerous or unfamiliar territory, and it can also damage the environment.
Be aware of your surroundings
It's important to pay attention to your surroundings when snowshoeing, as the environment can be unpredictable. Be aware of your surroundings, including any potential hazards or wildlife.
Know your limits
It's important to be honest with yourself about your physical abilities when snowshoeing. If you're not comfortable with a certain trail or activity, it's better to turn back or choose a different route.
Stay hydrated
It's easy to get dehydrated when you're out in the cold, so it's important to drink plenty of water while snowshoeing. Make sure to bring a water bottle or hydration pack with you, and take regular breaks to hydrate.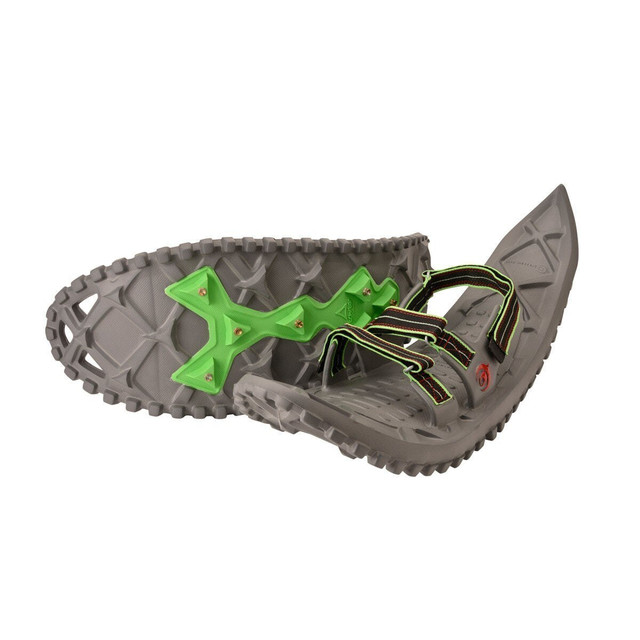 Wear the Best Snowshoes to Avoid Injury
By following these tips and being mindful of your actions, you can avoid common injuries and have a safe and enjoyable snowshoeing experience. Just remember to always be prepared, stay on the trail, and pay attention to your surroundings. In addition to our expert advice on snowshoeing safety, we offer the best (and most safe) snowshoes on the market today at Crescent Moon - including kids snowshoes!
Check out all of our foam snowshoes, aluminum snowshoes and snowshoe accessories.