Posted by Crescent Moon on Oct 8th 2021
When the weather turns cold and snow begins to fall, many people stay inside because they do not realize all the fun things they can do with their families outside during the winter. It is essential to ensure that you have all the proper gear before going out into the elements. It is necessary to stay warm and dry and have appropriate footwear for whatever activity you take on. Continue reading about some of the best winter activities for your family to enjoy.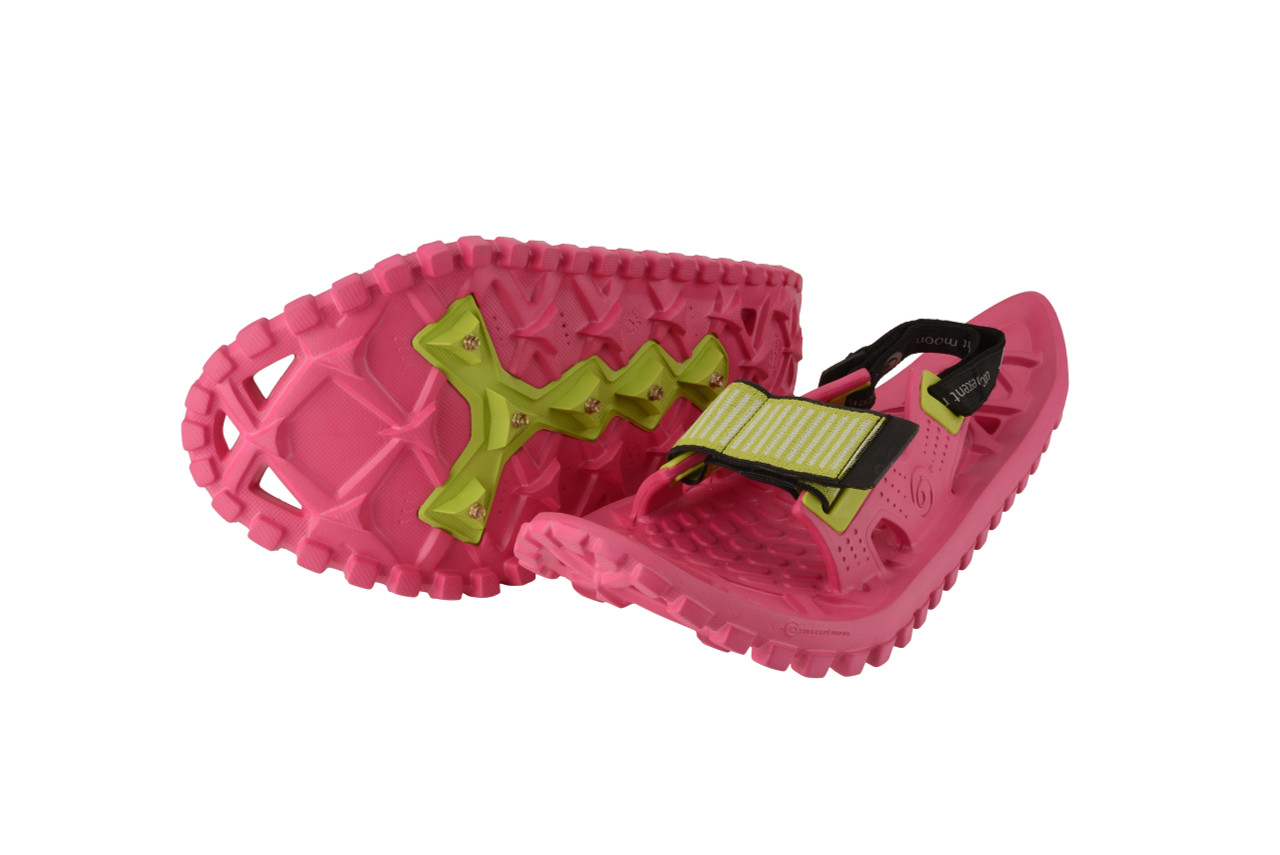 Snowshoeing
Snowshoeing is a great family activity. If you love to hike with your family, you will love to snowshoe. As long as your children can walk, then they can snowshoe. They find it fun to wear big snowshoes. Snowshoeing is a great way to get your family outside, enjoy the winter scenes, and get some exercise. It is ideal for various ages and skill levels. Snowshoes are frames with laces that tie to your shoes. They help you walk because they distribute your weight over a larger surface space. Foam snowshoes like Eva or Luna styles are great options. They are quiet and durable, making them ideal for a walk with your family. They even have foam snowshoes for kids.
Ice Fishing
If you love fishing during warm weather, then you will love ice fishing. It can be a hike, especially with your kids, to get across the lake to find the best spot for fishing. Foam snowshoes are a great tool to make the ice fishing walk easier. They are light and help you and your family walk naturally across the lake or other terrain.
Snow Camping
Snow camping can be a great way to enjoy the outdoors without bugs or dirt, and dust. Snow camping is a great way to make memories with your family. You want to make sure you have the proper clothing and tent to keep you and your family warm. It may be difficult to carry those loads across the snow, which is why you can wear snowshoes to help you walk across the snow.
Geocaching
Geocaching is a fun activity you can enjoy with your family. Most families think geocaching is only possible during the warmer months, but winter can provide a different experience. Using snowshoes can help you hunt for treasure all year long. All of the hidden gems that you missed in the winter can be available to you with a pair of snowshoes.
Backcountry Snowboarding
Snowboarding is a fun winter activity that your family can enjoy together. It has been becoming more popular over the past few years. Backcountry snowboarding allows you to snowboard where not everyone is willing to go. This is snowboarding off the beaten path. It is not recommended for families that are new or inexperienced with snowboarding. Most often, you have to hike to the place where you want to snowboard. Snowshoes are a great way to help you hike to where you want to go. They can help you remain stable and give you traction that you will not have without snowshoes.
Check out all of our foam snowshoes, aluminum snowshoes and snowshoe accessories.