Posted by Crescent Moon on Mar 4th 2021
Is there anything better than bringing your best (four-legged) buddy snowshoeing with you? The short answer's no. But hitting the winter trails or cross-country circuits with your dog takes some real preparation and planning, as you want, of course, to make sure the experience's as safe and enjoyable for your pup as possible.
Here are a few tips for successfully embarking on not just one but years' worth of snowshoeing adventures with Fido!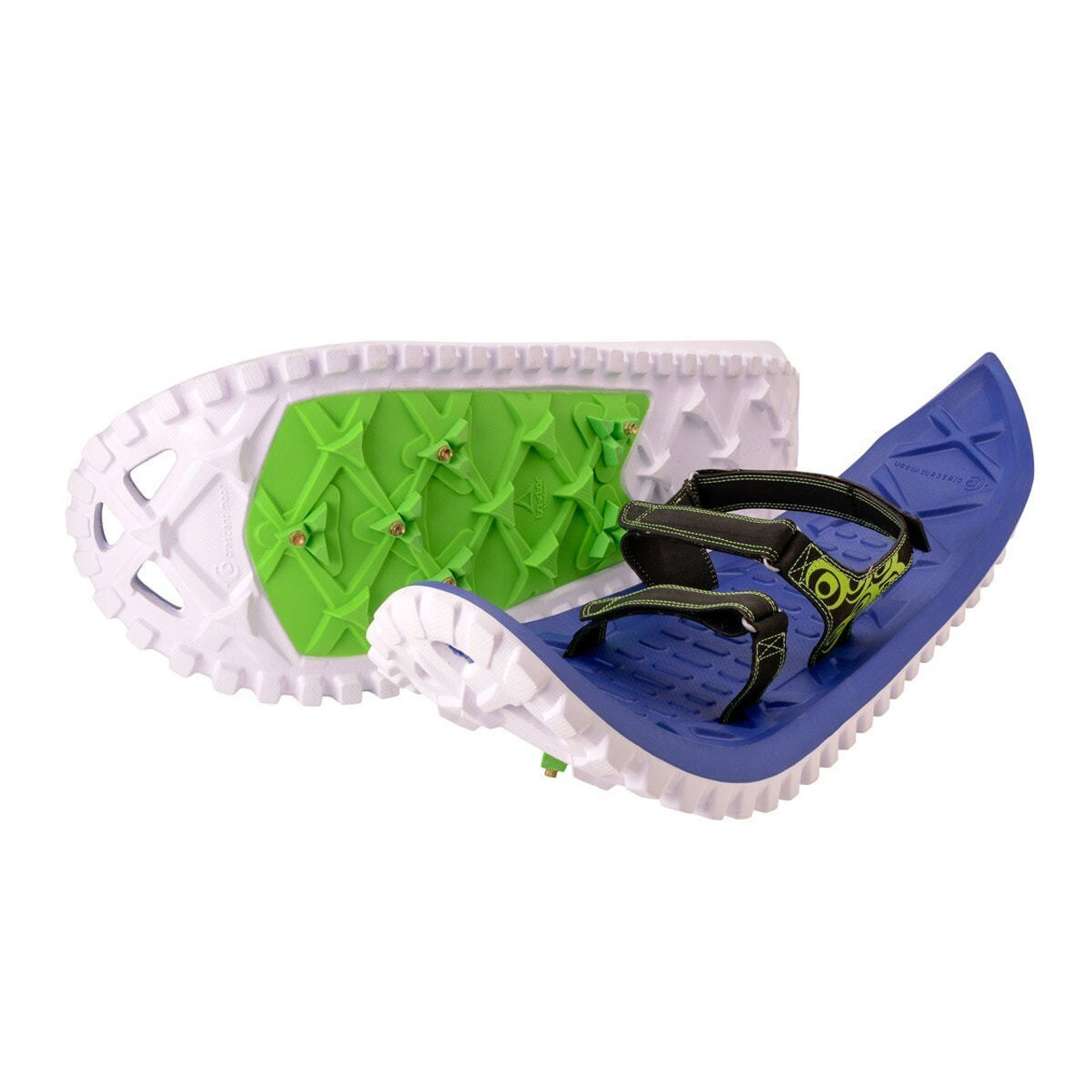 Snowshoeing With Your Dog and Regulations For Pets
This should go without saying, but always confirm that dogs are allowed, and, if so, what the rules are — for example, whether dogs need to be leashed.
Consider Your Dog's Physical Capabilities & Limitations
When planning your first few snowshoe outings with your pet, you need to select routes and locations based on its physical capabilities and fitness level. A small, short-legged dog faces a different sort of snowscape than a big, tall pooch. Remember that physical conditioning's as useful for four-legged snow trekkers as for two-legged ones; it's best to ease a dog into snowshoeing with plenty of bare-ground hiking (and, naturally, regular walks).
It's always a good idea to schedule a checkup with your go-to vet and get some expert advice on your dog's likely abilities when it comes to snow-trekking. Some pups just aren't cut out for these kinds of winter adventures.
Selecting a well-packed unplowed road or a maintained winter trail is generally best when introducing your dog to snowshoe outings, as it's considerably more work to negotiate deep snow and off-trail obstacles such as deadfall and thickets.
Weigh your dog's abilities and current snow and weather conditions to select a good first route; remember, you may be fully capable of tackling a big half-or full-day snowshoe, but Fido—who, by the way, doesn't have the benefit of those weight-distributing shoes—may not. Aim short and easy for the first few go-rounds, and pay close attention to how your dog responds to the activity.
Protect Your Dog's Paws While Snowshoeing
Winter substrates can wreak havoc on dog paws. To ward against cracking as well as ice or snow chunks wedging painfully between pads, consider applying paw balm or wax, or going the musher's route and outfitting your pup in booties.
Insulate Your Smaller or Thin-coated Buddies
Depending on the breed and your tail-wagging companion's tolerance, you may opt to suit it up in an insulating doggie vest or jacket to protect it from the cold.
Your dog's likely to appreciate a foam pad or other insulation for sitting or lying in the snow during rest or snack breaks just as much as you do. Having this kind of cushioning on hand can help avoid your dog getting overly cold on the snowpack.
Consider a Waist Leash For Snowshoeing With Your Dog
Whether you're running a snowy trail (in our Eva or Luna foam snowshoes, of course) and swinging those arms for balance, or you're motoring along thanks to the assistance of trekking poles, you ideally don't want to have to be clasping a leash when snowshoeing. That makes a waist-belt style, hands-free leash the way to go, more often than not, for dog-enhanced outings.
Water & Treats For Snowshoeing With Your Dog.
Just as for you, energy-rich snacks will help meet the amped-up caloric demand your dog will be contending with pounding out some snow-packed trail mileage—so remember to pack plenty, along with ample canine hydration. There are many options for dog friendly water that carries well in a pack.
Here's another tip that should be a no-brainer, but we've likely all seen negligent dog owners careless about managing pet waste. Bring along an adequate supply of poop bags and put them to good use for everybody's sake!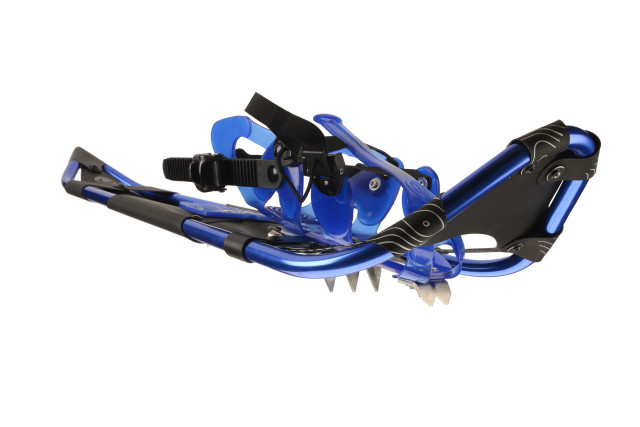 Hit the Snowy Trails With Your Dog in a Pair of Crescent Moons
Sharing the joys of the winter trails or backcountry snowscapes with your dog is all-around priceless—especially, may we add, when you're doing so strapped into a pair of Crescent Moon foam snowshoes!
Check out all of our foam snowshoes, aluminum snowshoes and snowshoe accessories.