Posted by Crescent Moon on Nov 19th 2022
With the frigid winter temperatures comes the opportunity for some exciting, snowy outdoor activities. If you are traveling to a location that allows you to participate in winter sports, you may want to know more about two of the most popular winter activities: snowshoeing and cross-country skiing. While the latter may be more well-known, you may have never heard of the former.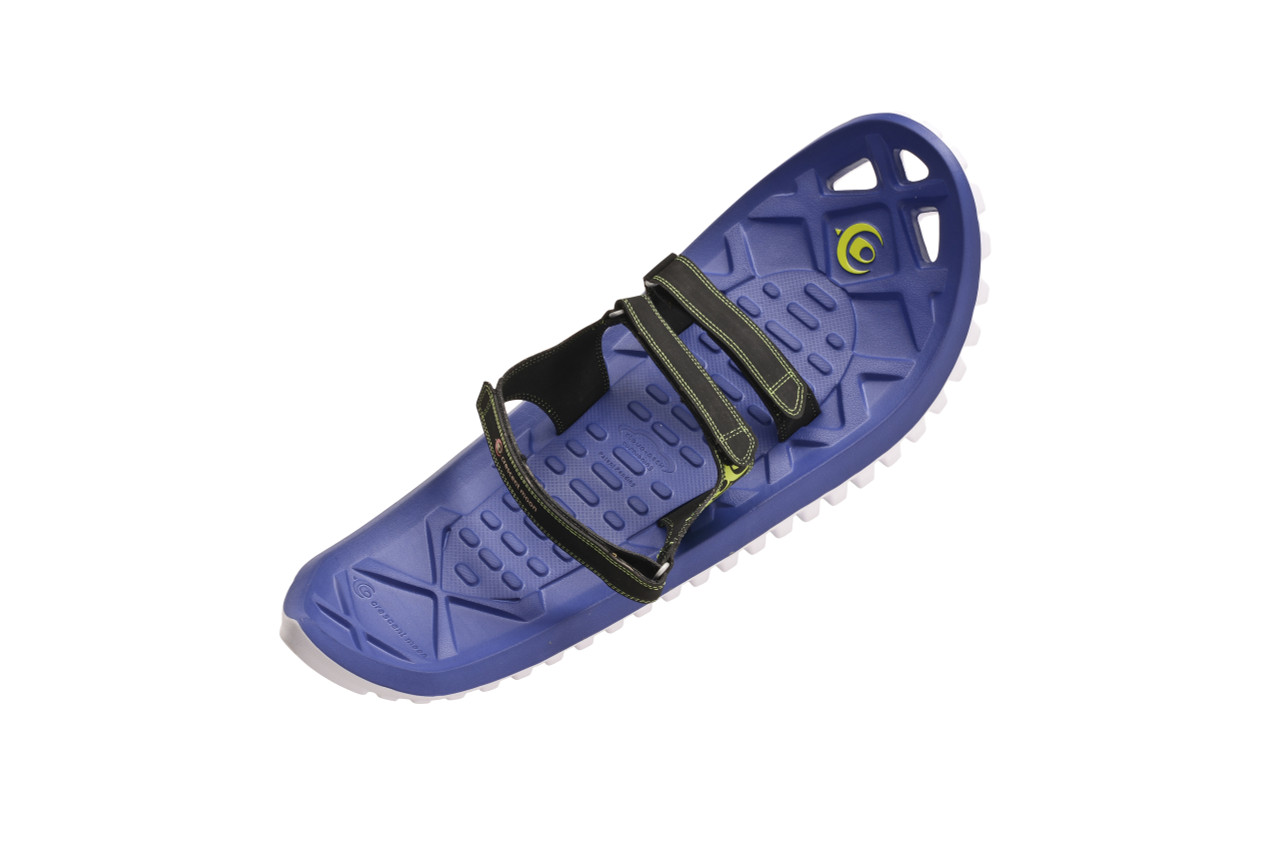 Snowshoeing vs. Cross-Country Skiing
Read on to learn more about snowshoeing and its differences and similarities to cross-country skiing. We will explore each sport in more detail so you can make an informed decision before trying out either one for yourself.
What Is Snowshoeing?
Snowshoeing seems fairly self-explanatory, but it's much more than just wearing snowshoes and walking. Boasting an incredible and broad history, snowshoeing is reportedly anywhere from 4,000 to 6,000 years old. The older snowshoes are large rawhide apparatuses with a frame made of hardwood. However, the contemporary version of the snowshoe is made from a variety of metals and plastics. The person snowshoeing will have their weight evenly distributed to each shoe for better balance and agility in the snow.
Originally created out of pure necessity for traveling on foot during the winter months, snowshoeing is essentially hiking with specially-fashioned, durable shoe coverings that fit over your outdoor footwear. Due to snowshoeing naturally being a full-body workout, there are several health benefits as well. This cardio workout will help you to build strength, endurance, and balance. Despite not being as mainstream of a winter sport as cross-country skiing, snowshoeing has grown in recreational popularity, especially over the past four decades. More and more outdoor adventurers are giving snowshoeing a try and are promptly falling in love with it.
What is Cross-Country Skiing?
Cross-country skiing is also an older sport, spanning approximately 5,000 years. The pastime involves skiing on snow-covered hills or flat areas of land. Cross-country skiing will take you to different parts of the snowy scenery around you. It can be a relaxing experience to cascade down the slopes at a high rate of speed. Many athletes like cross-country skiing for the adventurous aspects of it as well as the different perspectives that it provides.
Comparing Snowshoeing to Cross-Country Skiing
The most obvious difference between snowshoeing and cross-country skiing is that one is done while wearing heavy-duty snowshoes, while the other is done using skis strapped to the shoes. Snowshoeing is also a much slower sport, which can be seen as a negative; however, this aspect makes snowshoeing versatile for the more cautious of outdoorsmen. The biggest similarity is that both sports are excellent sources of cardiovascular exercise. Both are exciting in their own ways. But snowshoeing provides a more inclusive experience because the athlete can walk through parts of the snowy landscape that they may not otherwise be able to explore without the proper footwear.
Snowshoeing Vs. Cross-Country Skiing
While both sports are worth trying in your lifetime, snowshoeing offers you a completely unique experience - it allows you to hike safely in the snow, so there is no fear of having to stay on a specific trail. Snowshoeing is a much cheaper sport to try, with snowshoes commonly being more affordable than skis. There is less equipment involved than there is with cross-country skiing. Both activities are exciting in their own ways. However, if you are looking for a cheaper option that will allow you to see the world around you from a different perspective, snowshoeing is something that you should look into as the perfect wintertime hobby.
Check out all of our foam snowshoes, aluminum snowshoes and snowshoe accessories.