Posted by Crescent Moon on Nov 19th 2022
Snowshoeing can be an amazing experience or an annoying one, depending on whether you've chosen the right shoes for the terrain, snow type, and overall comfort. Snowshoes must be comfortable, waterproof, and warm, be light, and have traction for an ideal trek.
Snowshoeing boots have allowed people to traverse the snow for centuries. The features and variety of snowshoes today surpass those from earlier times. The versatility of snowshoeing allows for travel in a range of landscapes and climates. Nowadays, people plan their vacations around this activity.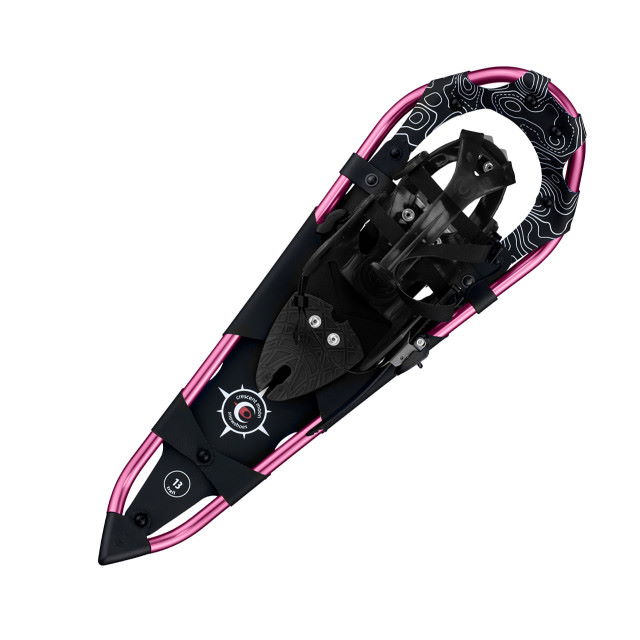 History of Snowshoeing
Snowshoes have been around since 3700 B.C. when people first used round wooden surfaces that were similar to blocks and connected to the flat ground of leather beneath their feet. But the "classic" webbed snowshoe that we are familiar with today originated with the Native Americans of North America.
Very few of the traditional snowshoes are routinely utilized by fans anymore, save by indigenous people and specific competitions like the Arctic Winter Games. However, others admire them for the craftsmanship put into their production. In ski lodges, they are occasionally used as decorations put on mantels or walls.
Footwear for Snowshoeing
Let's look at the ideal footwear when snowshoeing on various terrains as well as the risks we face if we choose the wrong snowshoes.
Hikers
Hiking boots or hikers with insulation are the number one recommended
These boots, or shoe boots, offer every benefit of the earlier models, in addition to their exceptional resistance to cold. Not only do hikers grip the terrain and snow, but no matter the amount of snow, hiking boots keep your feet dry and feature great ankle support. The design enables natural and comfortable hiking because the feet can breathe.
Insulated Footwear
Wearing any type of insulated footwear works well while snowshoeing. They'll keep your feet warm and cozy, which is top priority while hiking out in cold outdoors. As long as they come above your ankle, they should keep the snow out of your socks. If the weather is not too cold and the terrain is generally level, you might be able to utilize them in conjunction with snowshoeing. To be clear, though, this isn't a shoe made for this kind of activity.
Alpinism
It is preferable to wear alpinism footwear when snowshoeing if you are arranging a significant adventure if the terrain is difficult and ice. Although these boots provide a good defense against dampness and cold, they aren't the most relaxing choice.
Qualities to Look for in Snowshoes
When you're ready to get out there and take part in a wonderful cold weather activity like snowshoeing, then it's time to purchase a pair of snowshoes for yourself or your whole family. Snowshoeing is one of many best winter activities for families available to enjoy. Here are our recommended must-have factors to look for when you're shopping for snowshoes:
Waterproof
Make sure the boots you purchase for snowshoeing are waterproof.
Water is repelled by the soles' substance.
Today's versions frequently combine synthetic fabric with leather to increase ventilation.
Additionally, the shoe's tongue aids in keeping water from entering the boot.
The most dangerous scenario is moisture getting inside the shoe, which will make the feet cold.
Rigidity & Stability
To fit the snowshoe bindings snugly and properly and protect the shoes from wobbling, you need a non-compressible yet robust upper.
Binding straps can compress a delicate toe box, which can stop your blood flow.
Traction
Your gear will determine the traction. A thick, stiff sole improves energy transfer.
The soles of winter boots typically resemble snow tires and have a larger surface area, grippy rubber, plus deep ridges.
Fit and Comfort
The right fit is crucial for both the comfort of the footwear and the safety of your ankles and toes.
The ankle should be secured and covered with boots.
The shaft must be taller to block out snow if the snow is deep.
If you want to wear larger socks and retain circulation, your shoe needs to have ample room.
Warmth
Boots keep your feet toasty by combining insulation and a lining.
Some models may have a reflective lining to boost warmth even more.
There should be enough space in your boot since the blood has to flow for our feet to keep warm.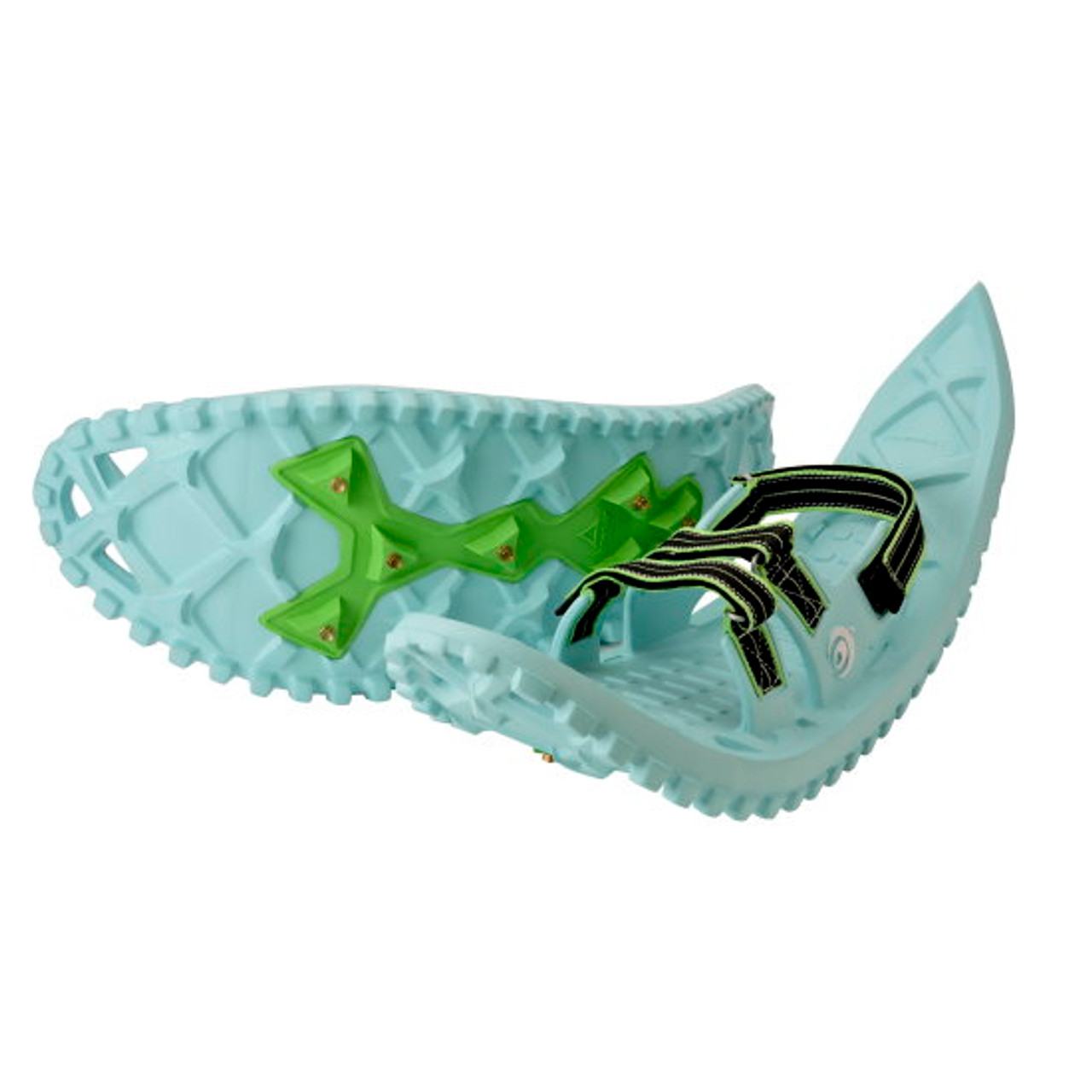 Snowshoes Without Proper Footwear
While snowshoes are made to accommodate all types of shoes, not every kind of shoe is ideal for this activity. The wrong shoes can leave you with heel pain, or even plantar fasciitis. If the shoe is too tight, you can end up with discomfort, and too loose can cause it to be wobbly in the snowshoe. No traction can lead to slippage and lack of insulation will of course make your feet cold and lead to you getting ill. Research before choosing a pair of shoes or boots for snowshoeing. Maybe the pair you have, especially if you're already a hiker, might just be the ideal choice.
Shop Crescent Moon's wide selection of top-rated snowshoes, available in aluminum and foam, and sizes for the whole family!
Check out all of our foam snowshoes, aluminum snowshoes and snowshoe accessories.