Posted by Crescent Moon on Mar 13th 2023
Snowshoeing is a relatively easy activity to learn, and most people can start snowshoeing with minimal instruction. It's a great way to get out and enjoy the winter scenery, and it's also a good form of exercise. Unlike skiing or snowboarding, which require a significant amount of skill and coordination, snowshoes are easier to to put on and enjoy overall.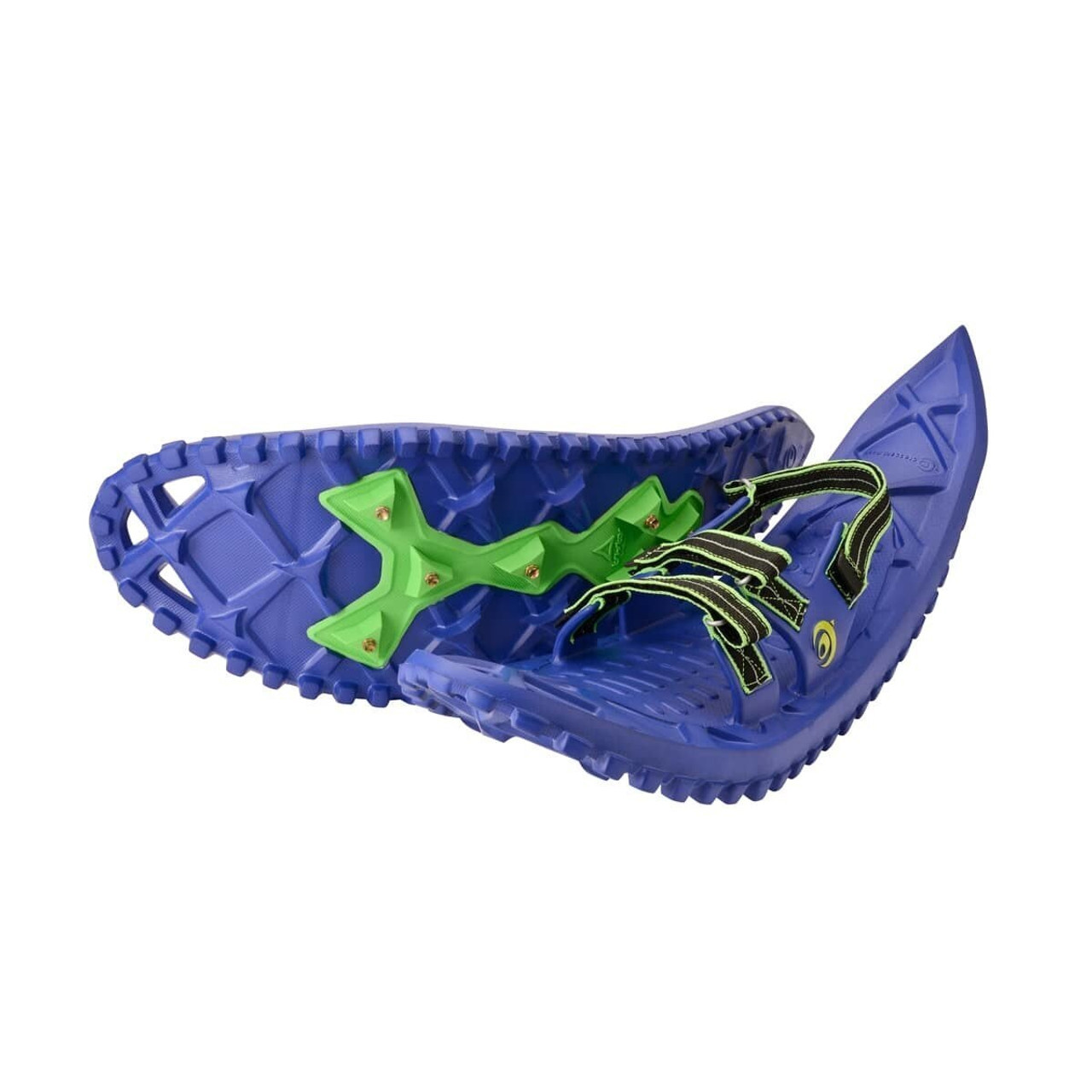 Is Snowshoeing Difficult to Learn?
However, like any outdoor activity, snowshoeing does require a certain level of physical fitness. Snowshoeing can be physically demanding, especially if you're traversing hilly or uneven terrain. It's important to have a good level of cardiovascular fitness and to pace yourself to avoid overexertion.
When it comes to learning how to snowshoe, there are a few things to keep in mind. First, make sure you have the right equipment, including properly fitting snowshoes and poles for balance. Second, start with a beginner-friendly trail and gradually work your way up to more challenging terrain. Third, be aware of your surroundings and stay on designated trails to avoid hazards or getting lost.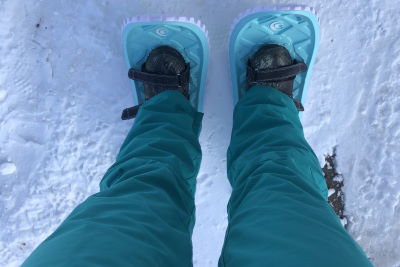 If You Can Walk, You Can Go Snowshoeing
In terms of technique, snowshoeing is relatively straightforward. You simply walk in a similar manner to how you would walk normally, making sure to keep your weight over your snowshoes. Poles can be helpful for balance, especially on more challenging terrain.
Best Beginner Snowshoes for Snowshoeing
In conclusion, snowshoeing is a relatively easy activity to learn, and it can be a fun and enjoyable way to spend a winter day. Just make sure to have the right equipment, start with a beginner-friendly trail, and be aware of your surroundings. If you're looking to purchase snowshoes ensure they're top-rated and high-quality like a pair from Crescent Moon. Foam snowshoes are ideal for beginners or first-time snowshoers since they're lightweight and provide more support. Happy snowshoeing!
Check out all of our foam snowshoes, aluminum snowshoes and snowshoe accessories.