Posted by Crescent Moon on Oct 22nd 2021
Snowshoeing is an excellent way to get outdoors and enjoy wintery weather. This sport is relatively easy, inexpensive, and loads of fun. As an activity that can be done by just about anyone, it is also an excellent alternative to more intensive sports like ice skating or skiing.
However, it's not the best idea to just grab a pair of snowshoes and hit the trails without knowing exactly where it is permitted and safe to snowshoe. Before heading out, here's what you need to know about choosing a location to explore and information about safety gear and proper equipment for the journey.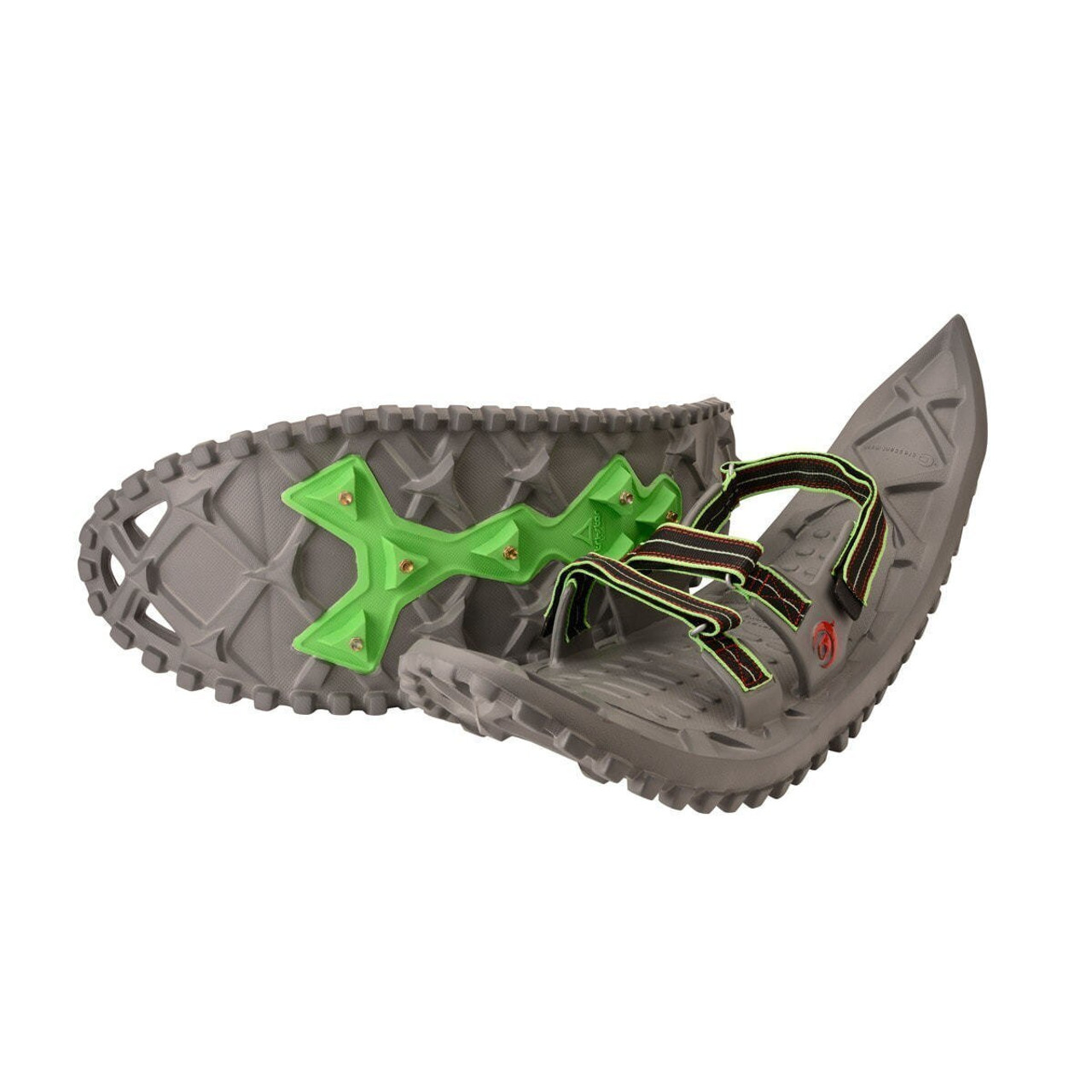 Tips for Choosing a Trail to Snowshoe
While there are many places to find snow-covered trails during colder months, just about any zone can be broken out as a trail route. That being said, it is wise to know any regulations about using those in public parks, natural areas, and ski resorts.
When buying or renting gear like foam snowshoes, booties, trekking poles, or other snowshoe accessories, it's easy to ask around for location tips from those familiar with the area. You can also contact ski resorts and parks to get specifics on any rules and location limitations. It's always best to know the rules of the road before you head out to avoid any issues later on.
Many opt to go snowshoeing at their favorite parks, while others might travel to a snowy location, especially those who reside in typical warm or tropical environments. There are so many choices and options for trails that are ideal for snowshoeing, but a key thing to consider is avoiding doing so in avalanche-prone areas or during harsh storms.
Some of the Best Places to Find Snowshoe Trails:
State and national parks
Snow-covered recreational parks and public golf courses
Open or backcountry spaces
City trails and natural areas
Mountain resorts and lodges
Nordic centers
You can even go snowshoeing in your backyard and on certain local city streets, so long as it doesn't violate any laws or homeowner regulations. Now we'll discuss snowshoeing guidelines set up by most resorts and parks with groomed trails and cross-country ski zones.
Snowshoe Guidelines on Groomed and Cross-Country Trails
There are often rules of etiquette that should be followed when using certain trails, particularly groomed trails common on ski slopes. Groomed trails are sometimes dedicated to traditional skiers and snowboarders, while some areas have separate trails for snowshoeing and cross-country skiing.
On groomed trails open for snowshoeing pursuits, it is advised to stay off the classic tracks and stick to the far left side of the trail. Whether it's a groomed cross-country track or skin track that's been set by split-boarders and skiers, avoid walking in these lanes.
Maintaining a side trail when snowshoeing is important because the steps can create hazards for other users, such as indentations in the trail's path. While in the backcountry, it's ordinarily ideal to set your own tracks to minimize negatively impacting the primary corduroy. Keep in mind that snowshoeing in places where it's considered a violation of local, park, or state laws can result in hefty fines or even a trip to jail.
Snowshoe Terrain: Avoiding Potential Hazards for Safety
It is good advice for beginners and those new to the sport to start off slowly on flat trails. This gives you time to adjust to walking with aluminum or foam snowshoes on your feet. Avoid traveling too close to the water—even frozen water—and river ice, which can break if the ice is thin. However, experienced hikers who are familiar with favorable conditions might travel on certain frozen waterways.
On backcountry trails, be aware of avalanche risks and current weather conditions for the day. When nearby steep ridgelines and peaks, cornice overhangs and trees can pose a hazard should they break. While it can be very tempting to approach the edges of hilltops for the views, it could result in severe consequences. Those just starting out should stick to well-established trails and always snowshoe with a buddy or guide.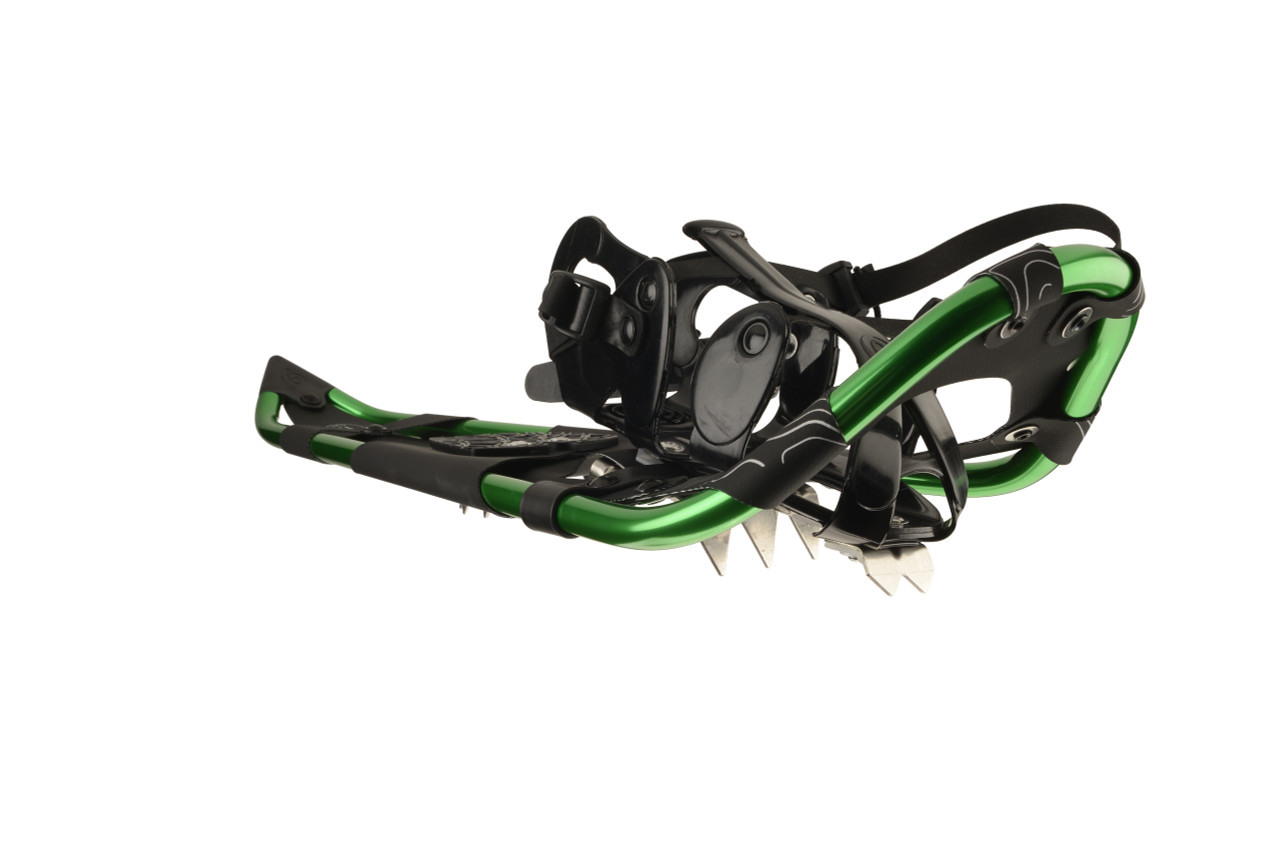 Get Properly Geared Up
There are many types of high-quality snowshoes, such as the traditional aluminum options, but lightweight foam snowshoes are extremely popular. Foam snowshoes are a specialty of the designers at Crescent Moon, and users claim they feel like walking on a cloud and appreciate how quiet they are on hikes. The soft sound of foam snowshoes makes them a great option when trying to view wildlife on your snowshoe adventures.
For over two decades, Crescent Moon has been touted for its high-quality walking, running, and hiking snowshoes, along with snowshoe accessories. They carry avalanche probe kits, snowshoe booties, trekking poles, and other gear to enhance safety and comfort for snowshoe enthusiasts. Check out their catalog online or visit a local outdoor retailer to explore the many options available.
Check out all of our foam snowshoes, aluminum snowshoes and snowshoe accessories.