Posted by Crescent Moon on Nov 19th 2022
Snowshoeing has become one of wintertime's most fun and fascinating sports. Whether you prefer to push your limits on difficult trails and paths, or you would rather take it easy at a nice, leisurely pace, it's an outdoor activity offers something for everyone. All you need is a quality pair of lightweight snowshoes and you're ready to venture out on the open trails. Also, in case you were wondering, you can snowshoe anywhere in the world. There are places all over the world that offer amazing snowshoeing adventures and glorious, beautiful scenery to appreciate.
Best Places to Snowshoe in Japan
Japan is a country that offers numerous incredible snowshoeing adventures. Let's talk about five of the best, most-scenic locations that any snowshoeing enthusiast is likely to appreciate and remember long after their journey has ended.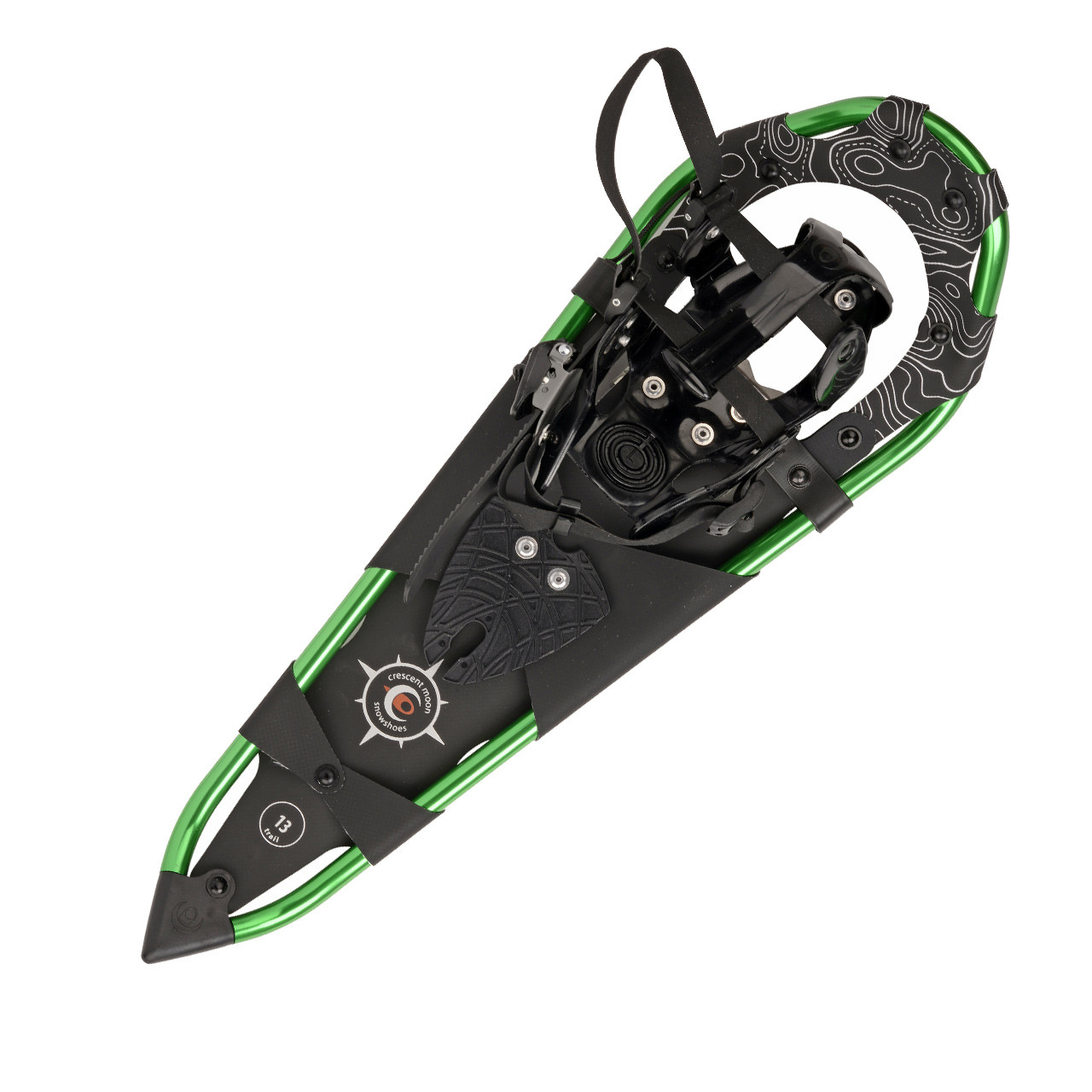 Hokkaido
Hokkaido is its own little version of what we might think Alaska is like. Originally the home of the indigenous Ainu people, Hokkaido is also the home of many wildlife creatures such as foxes, bears, cranes, and swans. Its close location to Chitose Airport and the beautiful town of Otaki makes Hokkaido a highly desirable location for people to explore.
When snowshoeing in Hokkaido, expect to see many gorgeous rivers, lakes, mountain peaks, and even ice caves full of stalactite ice formations. The trails are well-maintained and it's easy to see why Hokkaido is one of Japan's premiere destinations for snowshoe enthusiasts.
Togakushi
Togakushi is a wonderful area located within the Nagano prefecture area. Nagano is world famous for hosting the 1998 Winter Olympic games. Togakushi offers many scenic trails and snowshoeing opportunities.
The highland forested area of Togakushi sits far above Nagano City at an altitude of 1,200 meters. The famous Togakushi Okusha Shrine has trails that are surrounded by numerous rows of incredible 400-year-old cedar trees. The main Togakusi Okusha Shrine is closed for the winter, but you can enjoy many smaller shrines, monuments, and statues along the way, while observing the inhabitants of the area, such as woodpeckers, rabbits, and foxes.
Hakkoda Mountains Loop
This loop-based snowshoeing trail is surrounded by natural beauty caused by volcanic eruptions many years ago. It's a 7.2-mile loop that is popular, so expect to see other snowshoe enthusiasts during your five-hour journey.
The highest peak in the area is Mount Odaka. It offers magnificent 360-degree views overlooking the northern area from Tohoku to Hokkaido. This area is also well known for its numerous beautiful marshes in the area and other snow-covered physical features in the area. We recommended wearing your super lightweight foam snowshoes or aluminum snowshoes for higher elevations.
Mount Fujiwara
This scenic and moderately difficult 4.2-mile trail is located near Inabe Shi, Mie. Plan for your scenic and semi-difficult snowshoeing trail to take about four and a half hours to complete. This is a popular trail for hiking, snowshoeing, and walking, but you are likely to still find a bit of solitude during quieter times of the day, especially during the snowy season.
Kamikochi
There is a national park at the base of the Japanese Alps, and it's known for its incredible scenic mountain surroundings as well as its pristine natural beauty. During the snowshoeing season, its entire area is covered in snow and the many trees are coated with a gorgeous layer of frost and ice.
Traveling to Kamikochi during the winter months can be challenging. You'll be facing a nearly two-kilometer trek through Kama Tunnel to reach the end of the basin. Rest assured that upon your arrival you will enjoy a premiere snowshoeing experience along the amazing Azusa River and you'll be able to enjoy Kamikochi's lovely, snowy views in a less crowded area than other snowshoeing trails.
Wear the Best Snowshoes in Japan
Japan offers some of the most amazing snowshoeing experiences the world has to offer. Though it's a bit of a long journey for most, arriving in Japan and enjoying the amazing snow-covered backdrops of such famous and legendary areas will make snowshoeing memories that will last you a lifetime.
However, if you're venturing up Mount Furjiwara or scaling the Japanese Alps you might want to consider getting yourself a pair of super lightweight all-terrain snowshoes from Crescent Moon - Designed to handle various elements in all types of environments.
Check out all of our foam snowshoes, aluminum snowshoes and snowshoe accessories.