Posted by Crescent Moon on Nov 19th 2022
If you are looking for peaceful outdoor adventures this winter, why not consider snowshoeing? Snowshoeing is a great way to get out in nature, meet new people, and see some of the most beautiful places in the world. Germany is home to amazing snowshoeing tours, hikes, and walks. The best part? All you need is a pair of sturdy, lightweight snowshoes and layers of warm clothing to enjoy these unforgettable trails. This short guide will provide you with more information on some popular snowshoe destinations in Germany, as well as some tips on preparing for your first trip.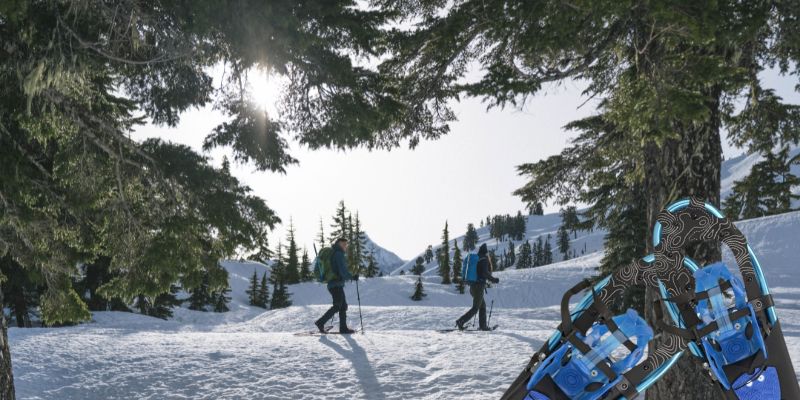 5 Best Places to Snowshoe in Germany
Before you plan out your snowshoeing trip, you should keep a few important factors in mind. Snowshoeing tours are often organized by difficulty level. This is similar to hiking. True beginners, or people with any kind of physical limitation, will want to take into consideration the difficulty level of the trip. The good thing is that it is very easy to find a walk or tour in your proficiency level.
Make sure you get all of the information ahead of time from the guide or group you will be snowshoeing with. This will help to ensure that your adventure is truly enjoyable. Consider investing in a decent pair of all-terrain snowshoes so you can focus on the breathtaking views instead of the heaviness of your feet.
The alpine terrain of Germany is some of the most beautiful in the world. The varied terrain provides great locations for snowshoeing at different proficiency levels. Let's look at some of the best locations in Germany for snowshoeing.
Walberg
Walberg is home is at 7.5 mile out and back trail that is perfect for snowshoeing. This trail is located near Kreuth, Bavaria. This is considered to be a more challenging route. It usually takes about 5 hours to complete. Not only is this a popular destination for snowshoeing, but it is also popular for hiking and skiing as well. All dogs accompanying walkers must be on a leash.
Grunstein Loop
The Grunstein loop is located near Schonau a. Konigssee Bavaria boasts a 6.3 mile loop. This particular location is considered to be moderately challenging. It provides over 4 hours of glorious alpine adventure. The trail is open all year round. If you are new to snowshoeing, it is best to head out on your first adventure with a group or an organized tour.
Belchensteig
If you are looking for a longer walk that can still be completed in a day, checkout this 9 mile loop trail located near Munstertal, Baden-Wurttemberg. This is considered to be moderately challenging. For most snowshoers, this route will take about 5 hours to complete. If you are unfamiliar with the area, check out some snowshoe walking tours that will guide you on this great adventure.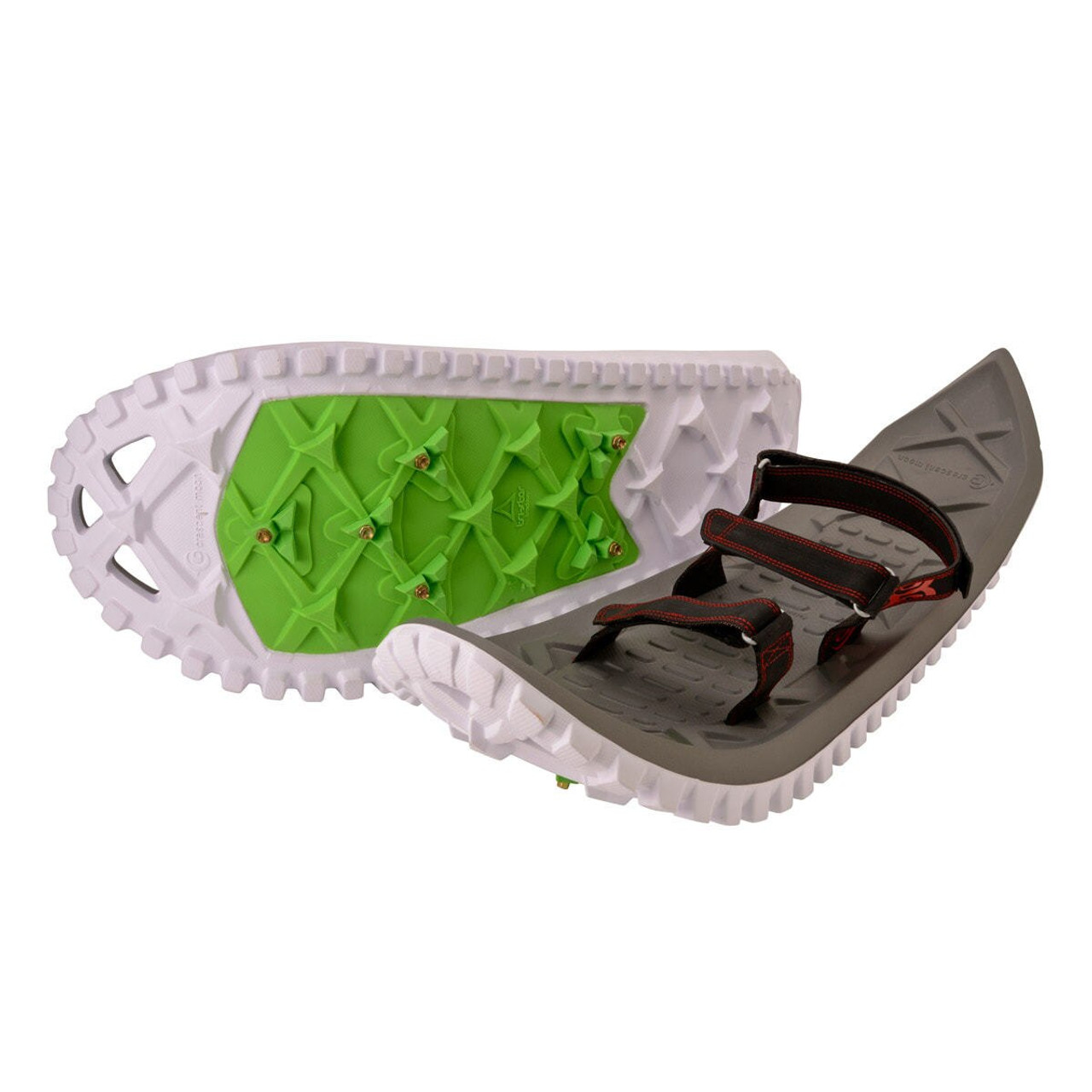 Snowshoe Tips for Germany
When snowshoeing for the first time, there are some important tips that you should keep in mind when preparing.
Snowshoe selection- Choosing your snowshoes will be the first and most important thing you do before your trip. It is very important that you choose shoes that are appropriate to your weight and to the terrain your will be walking through.
Boots- The next most important thing that you will choose will be your boots. You will need warm, waterproof boots for your snowshoeing trip.
Clothing layers- Even if you will be snowshoeing on a sunny day, the weather will be cold and wet. You should dress in appropriate layers for this weather so that you can enjoy your walk.
Germany has a lot more to offer than beer and chocolate, including breathtaking views and snowshoeing trails for the entire family to enjoy! Remember to get a top-rated pair of snowshoes like the selection at Crescent Moon.
Shop Crescent Moon for a wide selection of aluminum snowshoes, foam snowshoes, kids snowshoes, and snowshoe accessories!
Check out all of our foam snowshoes, aluminum snowshoes and snowshoe accessories.