Posted by Crescent Moon on Aug 13th 2021
Fall's drawing mighty close, which means prime "leaf-peeping" time is right around the corner! The U.S. is fortunate to experience some of the most vibrant and varied fall colors in the world, and among the most rewarding places to seek those show-stopping canopies and thickets out are the country's celebrated national parks.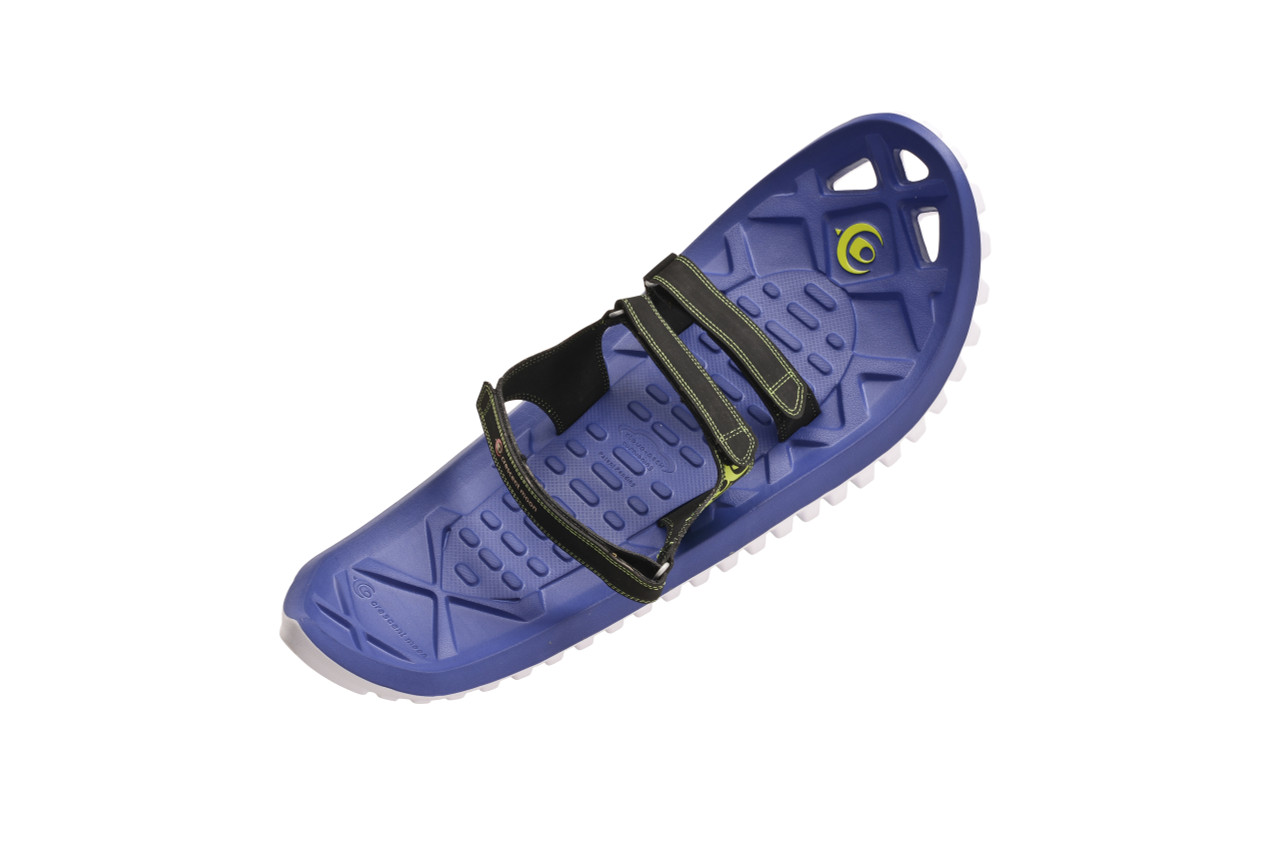 Here's a tour of some of the best parks in the country for hiking your way into absolutely spectacular fall hues!
Acadia National Park (Maine)
Acadia's renowned for its rugged and ravishing meeting-ground of land and sea, and it reaches the zenith of its year-round beauty with the firing of its hardwoods—maples, ashes, beeches, and more—in the fall. You're spoiled for choices when it comes to hikes showing off those incredible colors, but it's (literally) hard to top trekking up 1,529-foot Cadillac Mountain, the loftiest promontory immediately on the U.S. Atlantic seaboard. Take the Cadillac North Ridge Trail or the longer Cadillac South Ridge Trail to the summit and swoon over the blazing canopies (and the Gulf of Maine blue, too).
Shenandoah National Park (Virginia)
The lovely, rumpled Blue Ridge highlands of Shenandoah come cloaked predominantly in broadleaf forests, most extensively oak-hickory stands but also a variety of other communities, from the cove-hardwood and tulip-tree richness of valley bottoms to high north-slope woods of basswood, red oak, and yellow birch. Understory shrubs such as mountain and striped maple contribute their own vibrant pulses of fall color.
Take in the show by hiking to one of Shenandoah's view-rich mountaintops such as Old Rag, Stony Man, or Robertson Mountain, all easily reached off Skyline Drive.
Great Smoky Mountains National Park (Tennessee/North Carolina)
An eye-popping scenic drive south of Shenandoah along the Blue Ridge Parkway—its own National Park Service-managed leaf-peeping thoroughfare—lies the most popular national park in the country, and one of the most biologically diverse corners of the temperate world. The Great Smokies, one of the highest Appalachian ranges, are famed for the tremendous richness and stature of their forests, and there's quite the generous fall-color show given the impressive range of elevation. From pin cherries and sweetgums to red and sugar maples, there are plenty of autumnal superstars to be sought out here.
At the height of the season, consider high vantages for sweeping fall-foliage overviews: the short paved path up Clingmans Dome, perhaps, or more adventurous treks such as the Rich Mountain Loop, Charlies Bunion, or any of the longish walks up the slopes of Mount LeConte.
Cuyahoga Valley National Park (Ohio)
A bit more off-the-radar than the parks we've covered so far, Cuyahoga Valley delivers absolutely top-notch fall colors that crescendo to utter awesomeness in October. Quite the roster of hardwood trees and shrubs—from blackgums, tulip-trees, dogwoods, and sassafrass to oaks, aspens, and those scene-stealing red and sugar maples—are part of the fiery glory of it all. To experience it at peak color, consider the beautiful Brandywine Gorge Trail, where you can admire the forest hues as well as surging Brandywine Falls.
Isle Royale National Park (Michigan)
This remote, lightly visited island park moated by Lake Superior is an Upper Midwest gem—and an underrated destination for fall colors. Some of those colors make a modest display in the conifer-heavy boreal forest along the island's lakeshore, but autumn visitors heading into Isle Royale's interior discover a more intense seasonal spectacle among the northern hardwood forests of the uplands.
Maybe mark fall with a shoulder-season backpacking adventure along Isle Royale's remote divide on the 40-mile Greenstone Ridge Trail, where smoldering sugar maples and yellow birches will have your eyes swimming. (And maybe you'll spot—from a safe distance—a bull moose revved up for the rut, too...)
Rocky Mountain National Park (Colorado)
The mixed-hardwood forests of the Midwest and Northeast are justly celebrated for their unexcelled fall foliage, but the American West has its own autumnal splendor, to say the least. That's especially true in the Southern Rocky Mountains, where vast stands of quaking aspen turn majestic mountainsides into golden dreamscapes—often framed from above by the first snow dusting on those skyscraping peaks.
Rocky Mountain National Park in Colorado is a classic hotspot for experiencing the glories of fall aspens, with popular leaf-peeping hiking destinations including Bear Lake, Sprague Lake, Alberta Falls, and the Upper Beaver Meadows. Hearing some of the park's plentiful elk bugling while you're marinating in the scenic overload of yellow aspen stands and looming tundra summits is the icing on the cake.
Grand Teton National Park (Wyoming)
It's hard to imagine a more stunning backdrop for fall colors than the sheer eastern face of Wyoming's Teton Range, which ranks among North America's most all-around glorious clusters of peaks. While aspens don't hold court over quite as much acreage up here in the Middle Rockies as compared to the Southern Rockies, these golden stunners are still widely distributed, and their fall guise against the jagged peaks of the Tetons makes for some of the truly sublime scenery in the country.
Any number of trails, from easy front-country strolls to wilderness backpacking routes, will show off these fall-color vistas, from the Swan Lake and Beaver Creek loops to forays up into glorious Cascade Canyon. And don't forget to scan the yellowing willows of Grand Teton lakeshores for moose!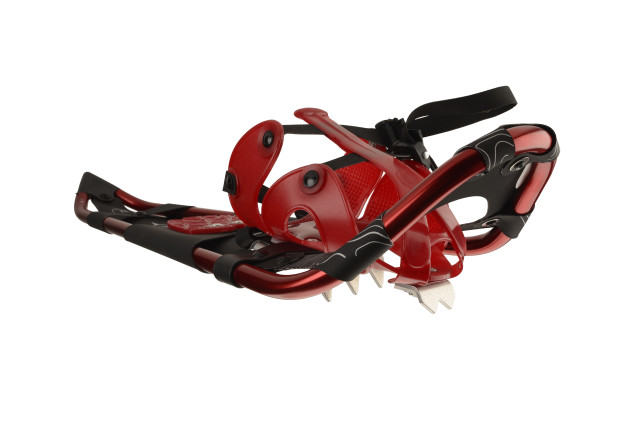 Hike Into Fall Wonderlands With Crescent Moon
From the surprising canyon colors of Guadalupe Mountains National Park in Texas and the valley-floor show in Yosemite to the bigleaf- and vine-maple beauty of Washington's Mount Rainier or Olympic national parks and the crimson tundra way up in Denali, we've left plenty of fine "America's Best Idea" leaf-peeping off this list. We could obviously go on and on. But hopefully, we've inspired you to start planning some fall-color sightseeing odysseys in U.S. national parks in the coming months.
Stay balanced on the trail—and take some of that bodily strain off—with carbon-fiber or aluminum trekking poles from Crescent Moon, must-have hiking aids for getting your leaf-peeping on this fall!
Check out all of our foam snowshoes, aluminum snowshoes and snowshoe accessories.