Posted by Crescent Moon on Nov 19th 2022
When you purchase snowshoes, you will find yourself presented with different options and need to know how to proceed. The best snowshoe option out there is ultralight which is a benefit to have when out snowshoeing. Below are the designs of the ultralight all-terrain snowshoes and why you need these for your adventures.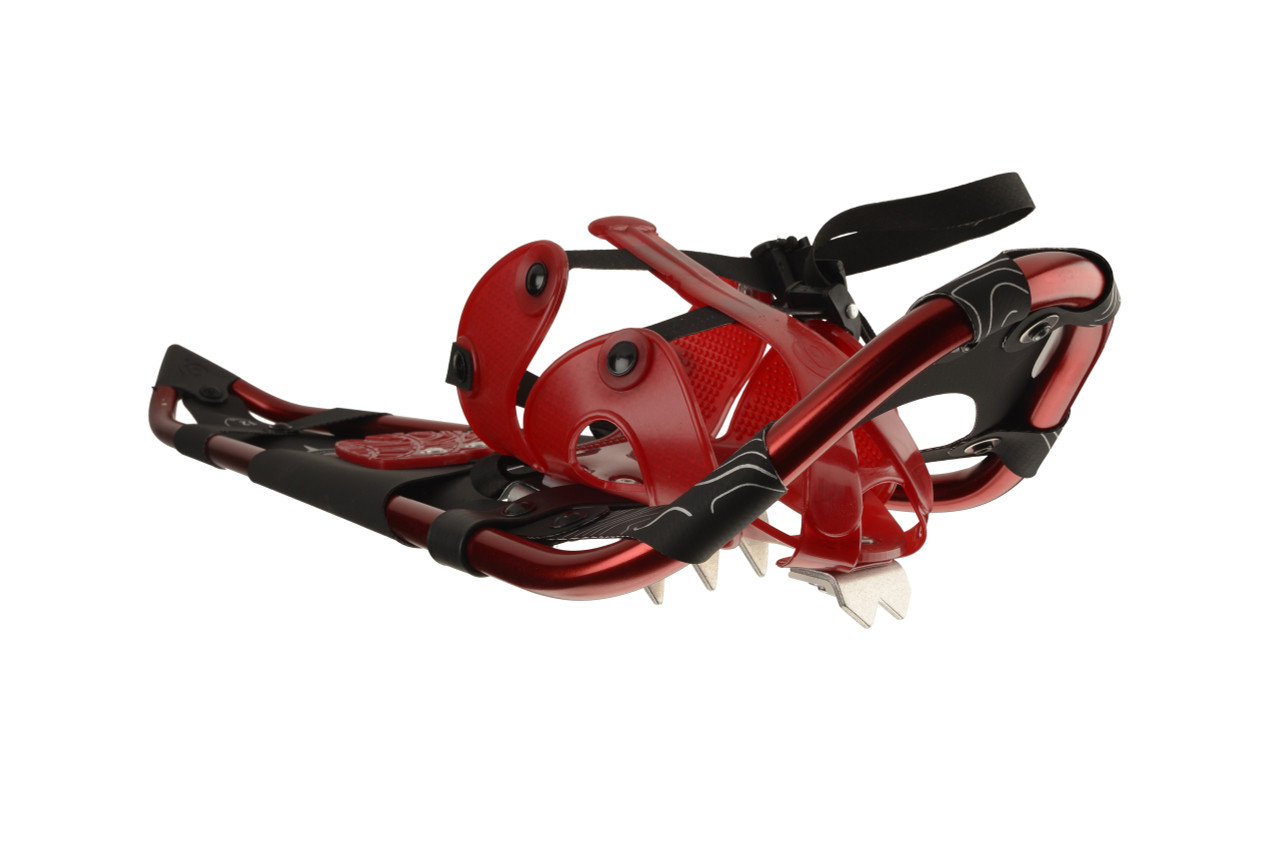 All-Terrain Lightweight Snowshoes
Not light but ultralight snowshoes are made of foam. Their design is sturdy enough to manage snowy conditions while also being flexible on your feet. They do offer a quieter approach to the hike, and if you are out on a long trek, you will find them much more comfortable than other material types. Your other material types include aluminum and wood. While both of these are durable, and wood is actually the classic snowshoe, they do have their downfalls that can be detrimental, especially if you spend a lot of time snowshoeing.
Why Buy All-Terrain Snowshoes?
If you want to choose foam snowshoes over the other options, you are going to enjoy the following benefits:
Quality
The material of the foam snowshoe is military-grade, so it is able to withstand changes in the environment. You can use these snowshoes on the easiest of trails and the more challenging ones with rocks and other environmental factors that may cause difficulty when climbing.
You need a shoe that can move with your foot if you find yourself in tight places and is flexible to help you get through without causing damage. These foam snowshoes also have the ability to grip and maintain your body weight if you go to slip and fall. They are resistant and are designed to keep you safe when you come across unsavory conditions.
Comfort
If you have willingly taken a track snowshoeing in anything other than foam snowshoes, you know the pain that your feet will feel for days when you get back. Some wood ones can be semi-comfortable, but aluminum has no comfort support. The foam snowshoes give your feet the feeling of walking on clouds, making it easier to manage the trails and navigate longer trails. They are ideal for those who are new to snowshoeing and those who have been practicing the sport for years. In fact, the design behind snowshoes was made by athletes who wanted something more comfortable when they were snowshoeing.
Quiet
Depending on why you are out on the trail, you may want to be quiet and not let your presence be known to wildlife. Those who wear snowshoes when hunting in the snowy terrain find these to be ideal for sneaking up on prey and being able to get in position. The second a pair of aluminum snowshoes hit a rock or root, there is an echo heard all around alerting wildlife that you're out there. Even if you are not hunting, you may just want a nice quiet walk so that you can enjoy your views and the hike in peace.
The Best All-Terrain Lightweight Snowshoes
If you are ready to order a pair of snowshoes that are ultralight and can manage any trail, then visit our snowshoe products at Crescent Moon. We offer a variety of styles and sizes that will fit your snowshoeing preferences as you plan to stay active this winter. Check out our wide selection of aluminum snowshoes, foam snowshoes, kids snowshoes, and snowshoe accessories.
Check out all of our foam snowshoes, aluminum snowshoes and snowshoe accessories.