Posted by Crescent Moon on Aug 9th 2021
Hiking is an excellent form of exercise for everyone in your family, including your dog. There is nothing like experiencing a hike through your dog's eyes and ears. But, while you may be excited to get your dog out on the trail with you, you must consider your dog's needs first. Continue reading this article and find out everything you need to know when hiking with your dog.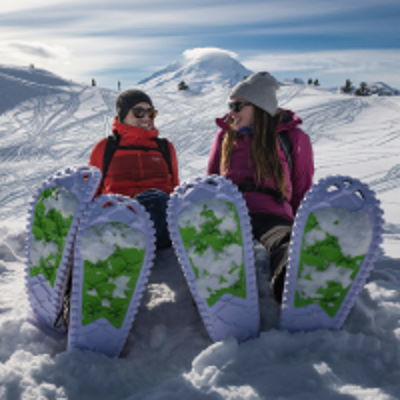 What Are Some Tips for Taking Your Dog on a Hike?
There is basic etiquette that you should know before you take your dog for a hike. While you want to take your dog everywhere with you, dogs aren't welcome in all places. Before you take off for your hike, you should ensure that dogs are welcome in the park and on the trail.
You can be fined if you take your dog on a trail where they are not allowed. You are also likely to upset your fellow hikers. You want to be sure to bag your dog's waste when on the trails. You should always have your dog on a leash while hiking.
What Kind of Basic Training Should it Have?
You want to make sure your dog is properly socialized before you attempt a hiking trail. Your dog should know how to walk on a leash. The hike will not be suitable for either of you if your dog drags you along the trail. Your dog should also know basic commands, such as stay, sit, and come. If the leash breaks, it may be important that your dog responds to your verbal commands. You should also teach your dog to leave it and be quiet. You may need to stop your dog from barking or eating dangerous plants.
What Gear Do You Need to Bring with You For the Dog?
There is some important gear you want to take with you on your hike. Hiking gear for your dog includes waste bags, dog food and snacks, and water with a portable water bowl. You should also consider taking a pet first aid kit in case your dog gets an injury. You want to make sure you have a collar with ID tags and a six-foot leash. Finally, you should carry dog booties when the terrain gets rough.
What Kind of Leash Works Best For Hiking With a Dog?
The best leash for your dog depends on your dog breed and how experienced they are walking on a leash. The most reliable leash you can find for all types of dogs is a standard six-foot leash. They offer the maximum amount of control and do not take up much room. Hands-free leashes are great for small to medium-sized dogs that are well trained, but they are not your best option for a hike.
What Kind of Dog Collar is Best for Hiking?
Each collar has pros and cons, but a standard collar, also called a flat collar, is the safest collar option. A flat collar is easy to get on and off your dog. It is perfect for your dog's identification tag. A harness is an excellent option because it takes all pressure off your dog's neck. It has a place for your dog's identification and is comfortable to wear.
Does Your Dog Need To Build Up to a Long Hike?
If you have not taken your dog on a hike before, you want to build up its endurance. You can do this by taking walks around your neighborhood. Start slow and build up to long walks. Then, you should start with short hikes and continue to build up your dog's endurance.
Should You Use Hiking Poles When Hiking with Your Dog?
You can use hiking poles when hiking with your dog, but you should make sure your dog can hike first. When you start using the hiking poles, consider starting with just one pole. You may want to try attaching your dog's leash to your waist to make it easier to use the hiking poles.
Check out all of our foam snowshoes, aluminum snowshoes and snowshoe accessories.