Posted by Crescent Moon on Aug 27th 2021
Fall is just about the best time to be hiking in Yellowstone—well, late summer into fall, anyway. More often than not, the weather is pitch-perfect, with clear, crisp days and fewer and fewer of the afternoon thunderstorms that define summertime. The high trails are snow-free, though you definitely may experience snow showers and light dustings as the season progresses. Mosquitoes are gone, and so are most of the crowds that swarm here in June, July, August, and early September.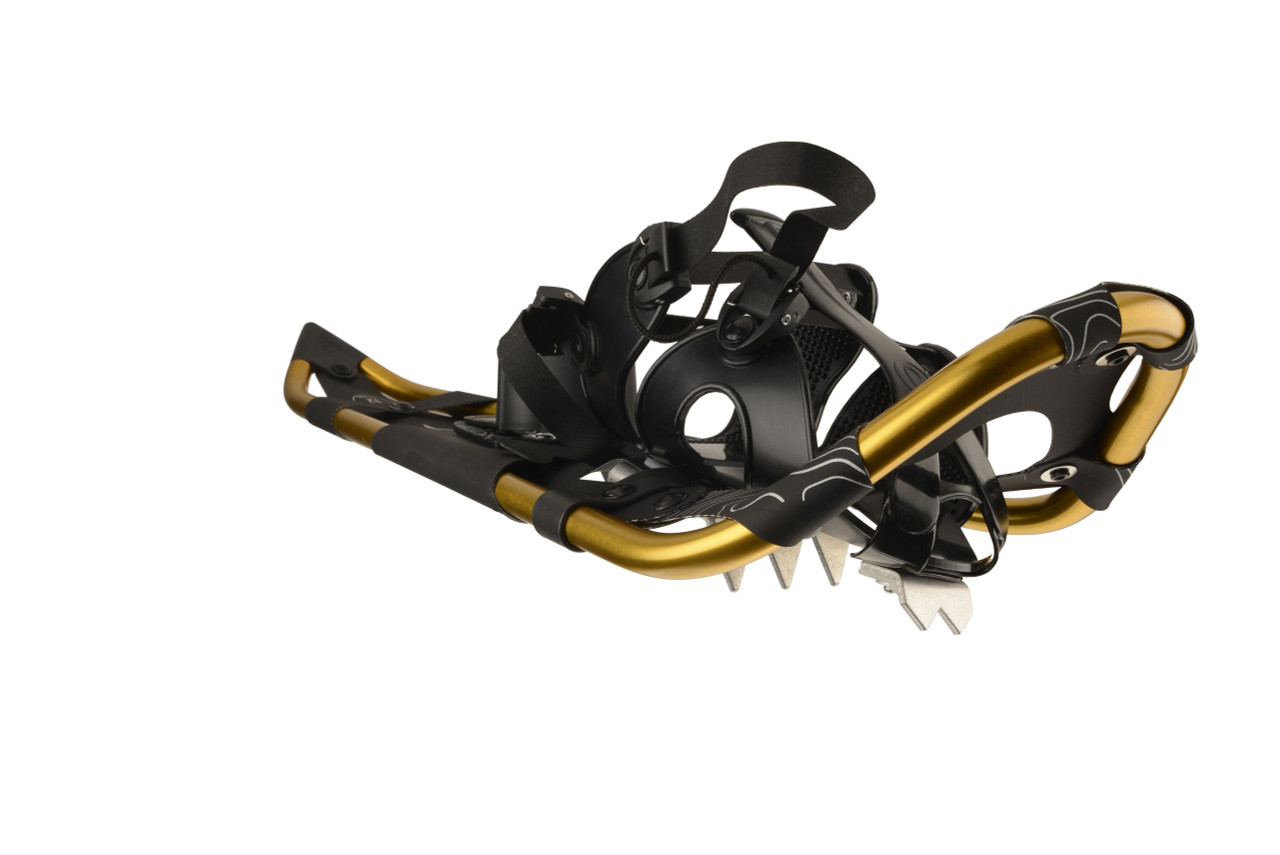 Furthermore, the wildlife tends to be highly visible and dramatic, especially when it comes to the rutting elk or wapiti that contribute their stirring bugles (and occasional antler rattles) to the gorgeous fall scenery. Yellowstone's grizzly and black bears are still out and about, necessitating the usual bear-safety measures but also offering the opportunity to see these bruins at their burliest and most handsome as they pack on some final pounds ahead of winter sleep. And, of course, you have the usual chances of seeing all manner of other Rocky Mountain megafauna, from bison (past their midsummer rut), bighorn sheep, and pronghorn to wolves, coyotes, and (just maybe) one of Yellowstone's rare mountain lions.
Yellowstone's not necessarily a widely touted "leaf-peeping" destination, but it does show off some lovely splashes of color this time of year: most dramatically in its quaking aspens, particularly visible in the park's Northern Range, but also with turning cottonwoods, willows, huckleberries—even some groundcover plants such as grouse whortleberry and spreading dogbane.
Here are six excellent choices for fall hikes in the world's oldest national park, presented in no particular order!
Beaver Ponds Loop in Yellowstone For Fall Hiking
Accessed right from Mammoth near Yellowstone's North Entrance—which, by the way, is just about the easiest place in the park to watch (from the safe and proper distance) rutting elk doing their thing—the roughly five-mile Beaver Ponds makes a super-accessible, moderate day hike with plenty of wildlife-watching opportunities. Furthermore, the mosaic of conifer woods, meadows, and sagebrush foothills include aspen stands shimmering in golden fall hues.
Keep an eye peeled for moose, and make sure you've got your bear spray along.
Bunsen Peak is Amazing For Yellowstone Fall Hiking
Another popular day hike in the same vicinity, this 4.2-mile-long (R/T) hike gains more than 1,300 feet ascending to the summit of the bulky dacite dome of Bunsen Peak, which looms between Golden Gate and Sheepeater canyons as one of the Mammoth Hot Springs area's major landmarks. The well-maintained tread and plentiful switchbacks mean the climb is never really punishing, and the views—wide-open in all directions and including some aspen clusters—mean you get some of the biggest scenic bang for your buck of any park trail. Gaze out across the vast lowlands of Swan Lake Flat and Gardners Hole to the gray, blocky peaks of the Gallatin Range, crowned by unmistakable Electric Peak (nearly 11,000 feet tall).
Fall Hiking is Incredible in Slough Creek/Bliss Pass
A shuttle backpacking odyssey between the Slough Creek and Pebble Creek trailheads in Yellowstone's ravishing northeast delivers some of the park's finest scenery and most thrilling wildlife-viewing potential. Starting from Slough Creek, you ascend the gentle valley of that superlative trout stream—watching for grizzlies, wolves, and moose along the way—then break off northeast up Elk Tongue Creek to climb to 10,309-foot Bliss Pass in the Absarokas. Breathtaking views of the ruggedest mountain country in Yellowstone, extending north and east out of the park into national-forest wildlands, await. Then drop down to the grand valley of Pebble Creek, walled by huge, cliffy brown peaks.
You can either take it northeast 5.1 miles to the Northeast Entrance Road or follow it downstream southward 6.6 miles to the Pebble Creek Campground at the Pebble Creek Trail junction. The roughly 20-mile adventure you're looking at either way will, in addition to all the critters and mountain scenery, serve up looks at autumn-fired aspens as well.
Trout Lake Fall Hikes are Picture Perfect
A much shorter and easier sample of northeastern Yellowstone's Northern Range splendor is yours to enjoy on a circumambulation of Trout Lake, reached along the Northeast Entrance Road just a short ways southwest of the Pebble Creek Campground. A hair past a mile in length, the path climbs through forest to reach the picture-perfect little lake, sloshed not only by trout but also otters. Enjoy aspen-scattered sightlines up toward the grand cliffs of Mount Hornaday.
Upper Geyser Basin
One of Yellowstone's quintessential (and most-thronged) trails, the loop through the Upper Geyser Basin can be especially delightful on a fall morning, with a bit more elbow room and the opportunity to see the world's most incredible collection of geysers pluming heavily with steam in the chillier air. This is a wonderland of geysers, hot springs, pools, and colorful sinter flats, with multiple circuits possible adding up to several miles of geothermal gazing. A highlight, if timed correctly, is the distant look at the world-famous Old Faithful erupting from the vantage of Geyser Hill.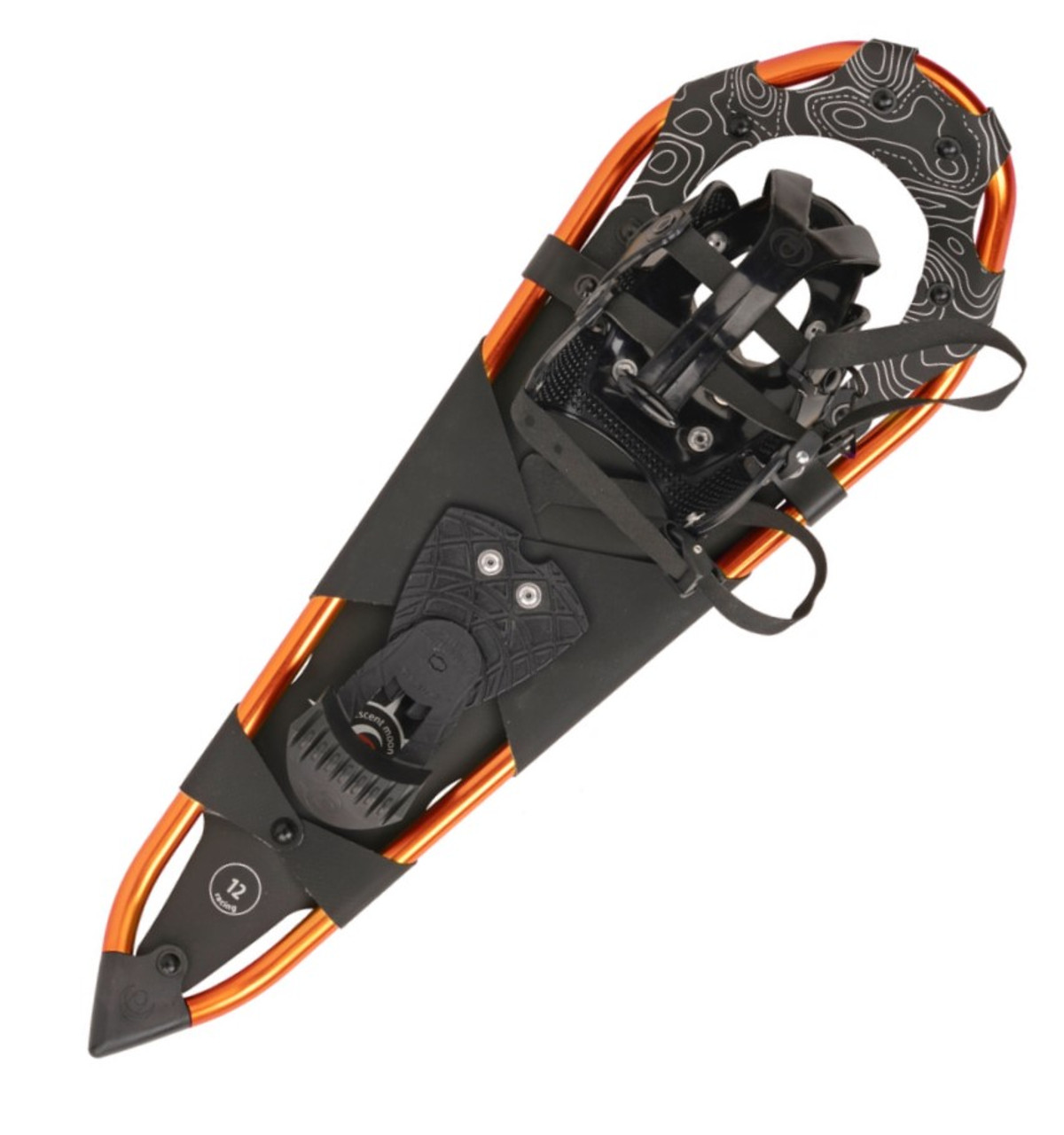 Thorofare Trail is a Legendary Yellowstone Fall Hike
The valley of the upper Yellowstone above Yellowstone Lake called the Thorofare is one of the truly legendary places in the Greater Yellowstone, penetrating as it does into the most remote country in the Lower 48 states. It's a major undertaking to tackle a multiday backcountry journey into this far-flung country, but it can make a grand fall adventure if the weather cooperates. It's making this list not only because of its wildness and adventure but because the Thorofare valley and especially the great freshwater delta of the Yellowstone entering the Southeast Arm of Yellowstone Lake includes vast willow flats that put on their own handsome fall-color show.
Fall Rambling in the World's First National Park With Crescent Moon Trekking Poles
Wherever you choose to soak up the singular splendor of Yellowstone in the fall, make sure you're steadying yourself with Crescent Moon trekking poles. Our carbon-fiber or aluminum poles boost your footing and save your body so you can concentrate on the glorious scenery—and giving a wide berth to that bugling bull elk in the trailside meadow.
Check out all of our foam snowshoes, aluminum snowshoes and snowshoe accessories.