Posted by Crescent Moon on Feb 16th 2023
Shop Crescent Moon's annual Presidents' Day Sale for 20% off all snowshoes and snowshoe accessories for the entire family! Starting now through February 20, we're offering a discount on everything across our website in honor of this National holiday. Even our top-selling snowshoes are on sale for a limited time!
Use Code: PRESDAY20 - 20% OFF SITEWIDE - Crescent Moon Snowshoes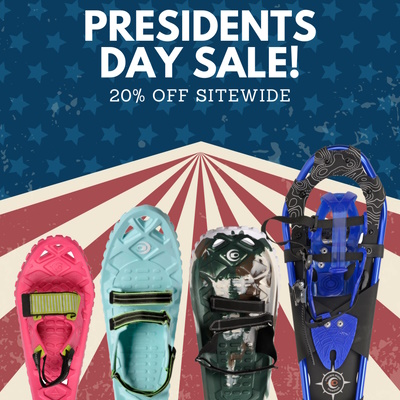 We've decided to offer our favorite customers a special promotion for a special day, including Crescent Moon's hottest sellers. Here are a few of our best-selling snowshoes:
Weighing only 1.65 pounds a shoe, the Yellowstone 24.5 will help you get away on packed trails, up ski runs, and across race courses.
Past winner of the Winter Gear of the Year, we continue to improve them in our pursuit of a better time.
Same tear drop shaped frame made famous by our other award winning aluminum models, as well as an even lighter foot forming binding that holds your foot securely from top to bottom and front to back, from start to finish.
We've replaced our stainless steel crampons with aluminum crampons to create the ultimate light weigh trail snowshoe.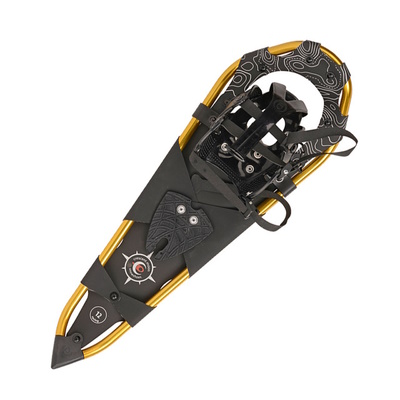 The intuitive alternative to awkward-clunky-traditional snowshoes.
More traditional snowshoe with the teardrop shape perfect for light packed trails compared to the Luna Foam Snowshoe.
Introduced in 2017 after our co-founder Tamara Laug, a life-long runner, was inspired by the rocker-shaped Hoka running shoes.
Comfortable, lightweight, quiet, and makes snowshoeing feel more like wearing a pair of your favorite running or hiking shoes.
For both beginners and enthusiasts.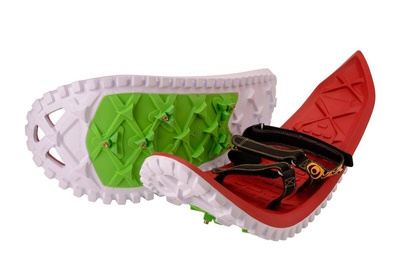 Kid's foam snowshoes don't get much more simple or more intuitive than hook and loop!
The Velcro-like material is "military-grade," specifically designed to resist snow and ice buildup.
These kid's foam snowshoes are so lightweight that it feels like you're walking on clouds, and, unlike other snowshoes, they are completely silent.
With one wide foot strap, these kid's foam snowshoes are extremely easy to put on and take off!
Shop 20% OFF Snowshoe Accessories
At Crescent Moon, we also offer a selection of top-rated, high-quality snowshoe accessories whether you need to repair or you want additional equipment to assist you up a steep incline - We have it all and it's all 20% off for Presidents' Day! Here are our top sellers:
Having poles will definitely make your balance better, and in deep snow, will also make it easier to snowshoe.
Available in various sizes and weights.
Pictured: Carbon-Fiber Flip-Out All Season Trekking Poles.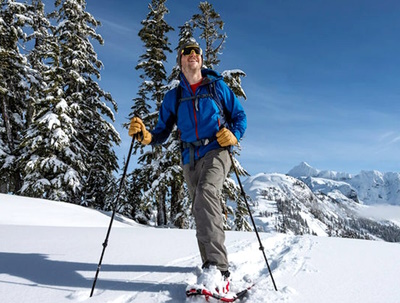 Specifically designed for Crescent Moon Snowshoes.
It's an optional feature for your snowshoes, which adds 2 inches of platform under your heel and makes climbing more efficient, comfortable (by reducing the strain on your calf muscles), and improves traction.
If you're located in the mountains, and you're snowshoeing up long, sustained climbs, a heel lift might be exactly what the doctor ordered.
Everything at Crescent Moon 20% OFF - Use Code: PRESDAY20
Yep, that's right. When we say everything we mean everything's on sale at Crescent Moon. Paying homage to our nation's leaders, we decided to treat our favorite customers with a limited time discount now until February 20. Don't waste anymore time and start loading up your cart with snowshoes for the entire family! Go snowshoeing for President's Day!
Check out all of our foam snowshoes, aluminum snowshoes and snowshoe accessories.