Posted by Crescent Moon on Nov 12th 2021
In many parks, natural areas, and ski resorts, there are groomed and backwoods cross-country trails. While they are primarily designed for use by those on skis and snowboards, it is possible to snowshoe on many trails.
However, when sharing these with traditional skiers, snowshoe enthusiasts are likely to have special rules to follow in addition to a set of standards for etiquette. Following these guidelines and protocols we're about to discuss ensures safety for all hikers and skiers, so everyone can truly enjoy their wintery outdoor experience.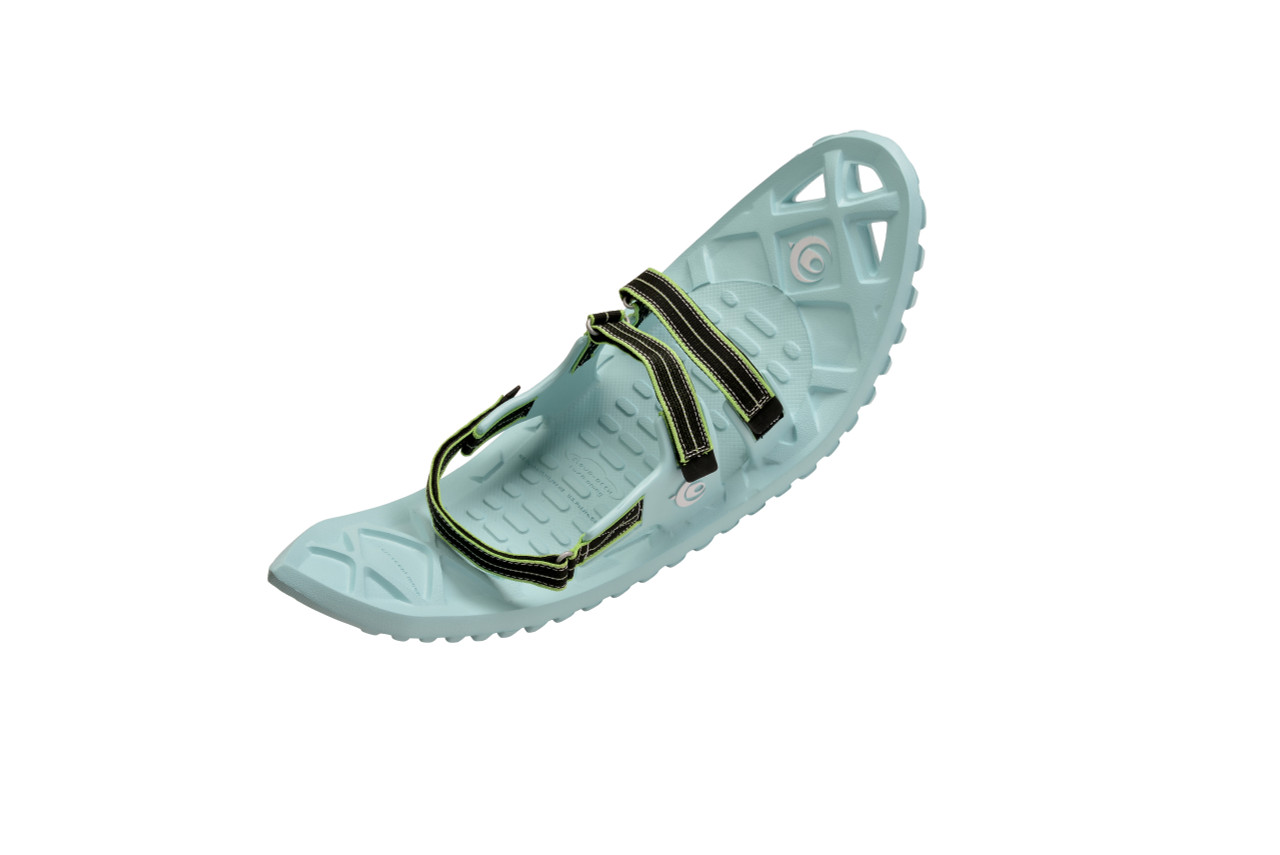 Common Courtesies When Snowshoeing Cross-Country Trails
While some of these trails are filled with fresh, unpacked powder, quite a few are groomed during peak ski seasons. It is important to remember that trails are groomed specifically for skiers and boarders and can suffer from excessive snowshoeing. For this reason, divots and pathways can be destroyed and actually be dangerous for other users.
This is why many areas have dedicated trails just for snowshoers and may prohibit use by others. Be sure to follow any rules at trailheads and locations, and follow all posted signs and warnings. When on groomed pathways, snowshoers are advised to stay to the left side of the trail where tracks already exist, or they can make their own.
While walking on trails tamped down by previous users is easy, many people consider laying fresh tracks to be one of the best parts of the experience. It is also essential to yield the right of way to those coming downhill, as they might lose traction and accidentally run into those coming up the mount.
Be sure to have a current map in your backpack or pocket to avoid getting lost, and always look into any avalanche reports or hazard spots. If snowmobiles or fat bikes are allowed on your cross-country trail, always be on the lookout and let them pass. Should you need to stop to take photos, have a snack, or take a breather, be sure to step off the trail to allow others to move past you easily.
Shoe Selections for Snowshoeing on Groomed and Cross-Country Trails
Gear designed for snowshoeing is relatively affordable and available from many retail outlets and online storefronts such as Crescent Moon. In addition to warm clothing, including a heavy coat, gloves, and thermals, one of the most essential pieces of equipment is high-quality snowshoes.
There are three primary types of snowshoes designed for hiking through the snow, and certain designs and materials are more suitable for some types of terrain and levels of experience. If you are looking for a comfortable and lightweight option, look into foam snowshoes that feel as though they are regular walking shoes.
Snowshoers seeking a good workout during hikes might consider a fitness snowshoe design. These are optimal for cross-country training or running on snow, especially on hills. Backpacking shoes are geared towards experienced individuals who are planning intense hikes in mountainous terrain.
Get Gear Designed for Snowshoeing at Crescent Moon
One of the hottest sellers at Crescent Moon is their ultra-lightweight foam snowshoes. They are among the most popular choices for new hikers and experienced ones alike. Users rave about how comfortable and quiet these snowshoes are. Check out the website for all of your snowshoe accessories such as snow booties, avalanche probe kits, headlamps, snowshoe carry bags, and multi-purpose trekking poles.
Check out all of our foam snowshoes, aluminum snowshoes and snowshoe accessories.