Posted by Crescent Moon on Jan 7th 2021
Norway's not only one of the great winter destinations in Europe: It's one of the world's great winter destinations. That's on account of all sorts of ingredients: staggering scenery, from those famous fjords to pillared mountains, rock land plateaus, and glacier expanses, not least among them. You also get to enjoy a winter climate that, courtesy of the moderating influence of the Gulf Stream-warmed North Atlantic Current that is balmier than many other high-latitude countries, and an outdoor-loving culture infused with no small emphasis on hygge-style coziness amid all that snow-play.
The other good news is that snowshoeing has lately been ratcheting up in popularity among the traditionally ski-obsessed Norwegians, which means there are increasing resources for visiting snowshoers—including numerous outfitters offering guided treks.
In short, Norway's a great place to take your Crescent Moon snowshoes out for a spin! Here are a few spots to consider as you embark on your Scandinavian bucket-list dreaming.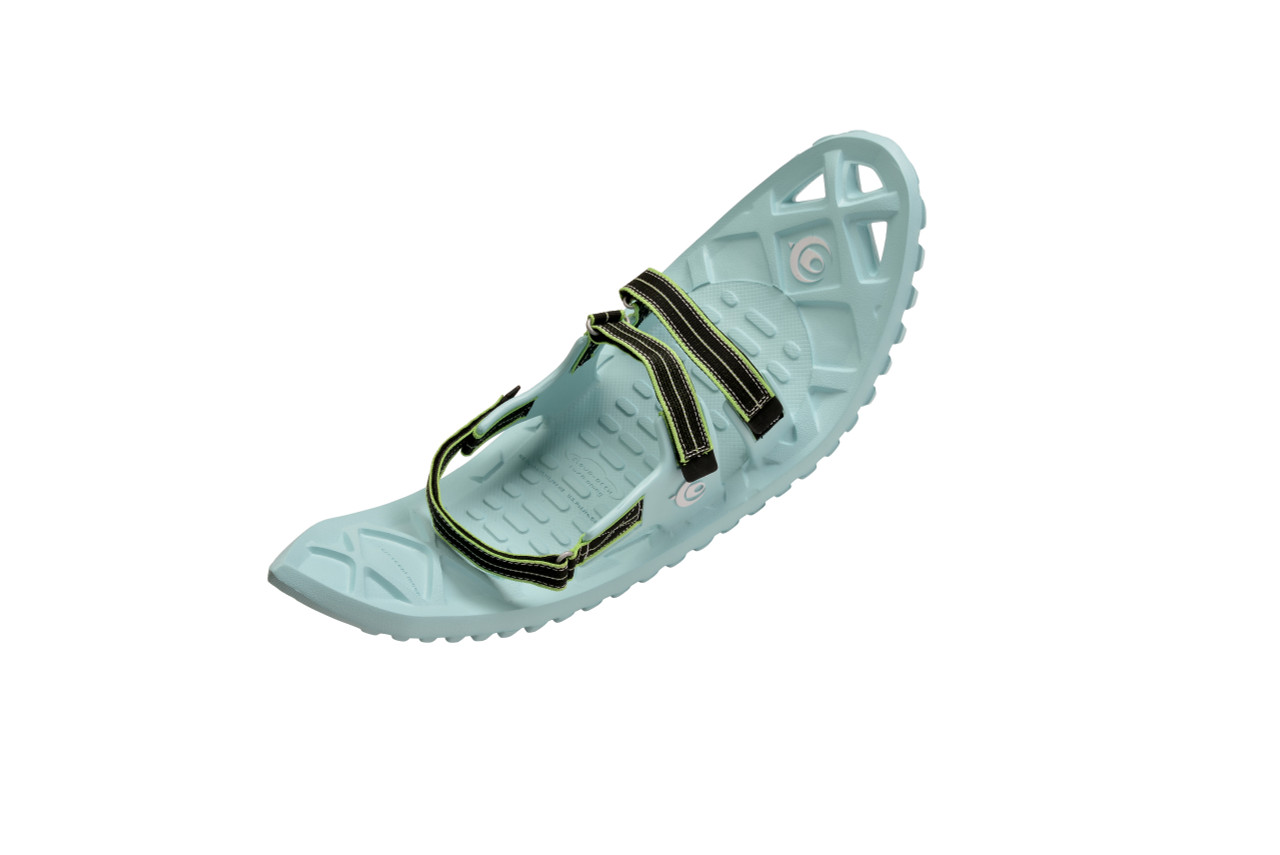 Snowshoe Trolltunga
One of the most famous natural landmarks in Norway, the narrow promontory ledge called Trolltunga (the "Troll Tongue"), makes a strenuous but popular destination for snowshoe treks in February or March. The much-photographed outcrop—close to Odda in Vestland, a few hours from Bergen—overlooks the Ringedalsvatnet lake, backed by the icy Folgefanna heights.
Best done on a guided tour (for which you've got more than one option), snowshoeing to Trolltunga means you get to see this iconic platform and its gorgeous surrounds with a fraction of the big summer crowds. Meanwhile, the demanding approach, which includes several thousand feet of elevation gain, takes you through some lovely Norwegian snowscapes.
Dovrefjell-Sunndalsfjella National Park Snowshoeing
Experienced snowshoers have a vast winter wilderness to explore in the roughly 650-square-mile Dovrejell-Sunndalsfjella National Park, set in the alpine highlands of the central Norway interior southwest of Trondheim. Here the rolling Dovrefjell range rises to the high point of 7,500-foot Snohetta, a destination for resourceful and prepared winter trekkers. Free to hike and winter-camp wherever—there are also some mountain huts available in the park's backcountry. You'll not only enjoy the stirring scenery and quiet: You might even capture a glimpse of such megafauna as wild reindeer and reintroduced muskoxen (from which you'll want to keep plenty of distance).
Tromso Snowshoe Adventures
One of the largest settlements in the world lying north of the Arctic Circle, Tromso's a beautiful springboard for snowshoeing—and quite accessible on its perch of Tromsoya island, too, being a comfortable direct flight from Oslo. The snowy uplands surrounding the cheery little city accommodate endless opportunities for snowshoeing adventures, both guided and self-guided. And much of the year, a Tromso perch gives you sturdy odds of seeing the aurora borealis or Northern Lights, just to sweeten the deal.
Snowshoe Svalbard
The Arctic archipelago of Svalbard, which lies about halfway between the far northwestern coast of mainland Norway and the North Pole, is one of the country's greatest natural treasures and a world-famous destination for ecotourism. Remote as this polar-bear land is, you can sign on to guided snowshoe treks out of the main hub of Longyearbyen on the island of Spitsbergen to get a curated immersion in its splendor. These outings may include excursions out onto the sea ice: not your average snowshoeing mosey!
Roam Norway's White Wilds With Crescent Moon Snowshoes
It isn't hard to see why snowshoeing's exploding in popularity in Norway: This beautiful country has bowl-you-over scenery and a nice range of possibilities for winter recreationists, from easy close-to-town rambles to multiday odysseys in alpine or Arctic wilds. With Crescent Moon foam snowshoes or aluminum snowshoes, you're all set up for fun in that Scandinavian snow!
Check out all of our foam snowshoes, aluminum snowshoes and snowshoe accessories.