Posted by Crescent Moon on Nov 19th 2022
Grab a pair of lightweight snowshoes and venture Finland - one of the most scenic countries in the world, so imagine the floors during winter. The snow-covered forests, marshes, and fells of Finland's magnificent outdoors are perfect for exploring on snowshoes. Even accustomed hikes become novel as a result. On snowshoes, you can peruse wetlands that are inaccessible in the summer. Even a thick snow coat isn't an issue, since the structure of the snowshoe divides your weight, so trekkers won't sink into the snow.
5 Best Places to Snowshoe in Finland
Here are the best places to snowshoe in Finland as well as enjoy an overall amazing winter vacation with friends or family:
Riisitunturi
It's one of Finland's most popular spots for winter activities, especially snowshoeing and creating beautiful memories. The climate is humid, which adds to Riisitunturi's natural attractiveness. Several of the best sloping bogs in all of Europe can be found in this area.
The spruce trees that dominate several of the slopes in Riisitunturi National Park are covered with a thick layer of accumulated frost throughout the winter, producing a picturesque white forest.
Trekkers in the summer as well as snowshoe hikers in the winter are both welcomed by inviting pathways suited for day visits or longer journeys. Ideal for beginners along with people of all ages. This park is a great place to go hiking, snowshoeing, bird watching, and take pictures.
Syöte
Talk about the scenery and that's what will blow your mind at this national park. The Syöte hills' untamed forests make for a perfect backdrop for a variety of sports. Trek on skis through the enchanted winter woodlands or ride a mountain bike along the excellent mountain biking trails in the park.
You may relax your body and mind in the log cabin spa in Ahmatupa in the middle of the park. Ideal for busy holiday travelers as well as families with young children. A few services that are accessible, include a visitor center and a trail.
For day treks or longer hikes (122 km), there are designated hiking routes, nature trails, plus a canoe route (22 km). The Syöte region's network of ski slopes also includes 33 km of maintained ski tracks. You can enjoy snowshoeing, skiing, mountain biking, circle trails, nature trails, and hiking trails.
Pallas-Yllästunturi
The best way to describe this magnificent park, which is perfect for snowshoeing and other winter activities, is breathtaking. You'll breathe in the purest air in the world and witness breathtaking scenery. Experience the immensity of the fall vistas surrounding you while inhaling the cleanest air on earth.
Pallas-Yllästunturi National Park's multipurpose routes make it simple to access both secluded campfire areas and open fell tops. Enjoy the scenic wonders and welcoming services of Lapland while having an active and restful vacation. Hikers of all skill levels, cyclists, skiers, trekkers, and families with young children, and easily accessible.
Pyhä-Luosto
These historic, rocky hills feature deep gorges through which you can go through ancient woods and up onto windswept, treeless fell-tops. Experience the expansive sky of Lapland, which is illuminated by the Midnight Sun in the summertime as well as the Northern Lights during winter.
Whenever trekkers pause for a lunch, amiable Siberian jays magically come from the woods. Visit beautiful locations that the former residents of this area, the Forest Sámi, considered sacred.
Take the epic trek between Luosto and Pyhä, two of the park's most well-known fells that are both close to cozy resort areas. Great for daytrippers as well as families with kids. There are 120 kilometers of ski routes in this park. You may hike, visit Pyhä-Luosto Visitor Center, take in the views, and enjoy the sights.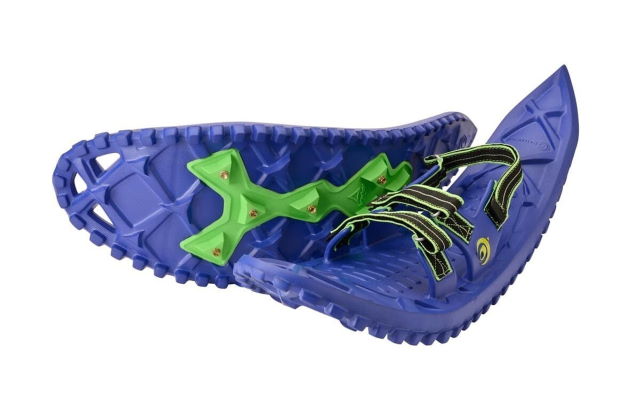 Koli
A famous national park in Finland, Koli is frequented all year round. It is simple to understand why this location has drawn so many Finnish painters, photographers, and nature enthusiasts over the years when you take in the breathtaking view of Lake Pielinen standing at the summit of Ukko-Koli hill. Visitors are always filled with awe and peace by the breathtaking scenery.
Koli's lakes and hills make lovely backdrops for delightful excursions and activities throughout the year. suitable all year round for guests of every age group and health condition. partially reachable The park features simple to difficult defined routes and nature pathways (1–61km). They provide horseriding, hiking (winter snowshoeing), Alpine skiing, and well-maintained skiing paths.
Overall, Finland has plenty to offer both tourists and locals. If you choose to venture out and start snowshoeing these amazing top trail picks than we suggest you practice safety. Don't forget to grab a pair of quality snowshoes such as the lightweight aluminum snowshoes or foam snowshoes offered at Crescent Moon!
Check out all of our foam snowshoes, aluminum snowshoes and snowshoe accessories.