Posted by Crescent Moon on Dec 10th 2021
Accent your snowshoe experience with some of the most talked about accessories. From hiking poles to carrying bags, these lightweight products can add just what you need to improve your next snowshoe adventure. You can't beat this pricing either! NOW THROUGH MONDAY, DECEMBER 13TH, enjoy
20% OFF ALL ACCESSORIES!
*Automatic Discount Applied Upon Checkout*
Carry Bags
Snowshoe carry bags are made of Heavy Duty Cordura, with a double zipper, ventilated front pocket, water-proof liner and holds one pair of Crescent Moon snowshoes. Bandelero style bag worn over one shoulder - now you're cool.
Headlamps
Don't be left in the dark on your adventures with the Crescent Moon Headlamp. Ready for the outdoors, this headlamp offers four different light modes as well as a sensor mode. Powered by a rechargeable white LED light, this headlamp is your go to for outdoor activities!
Trekking Poles
Having poles will definitely make your balance better, and in deep snow, will also make it easier to snowshoe. The first time you catch yourself from falling over, you'll quickly appreciate poles. There's no reason to fall first; get the poles and go right past the fall, straight into winter.
Booties
Snowshoe Booties are the perfect lightweight accessory to help keep your feet from getting cold and wet. Easily slide on over shoes or boots and offer one more layer of protection. The single best accessory you'll ever have for snowshoeing!
Telescoping Shovel
Dig your way out of any situation with our All-Purpose Durable Lightweight Telescoping Shovel with D-Handle that collapses into three component pieces to become the ultimate stow and go tool for your snowshoeing adventures.
Avalanche Probes
The Avalanche Probe is long enough for professionals and deep snowpack, with the benefit of being lightweight. The Avalanche Probe with Advanced Locking System is an absolute essential for backcountry travel.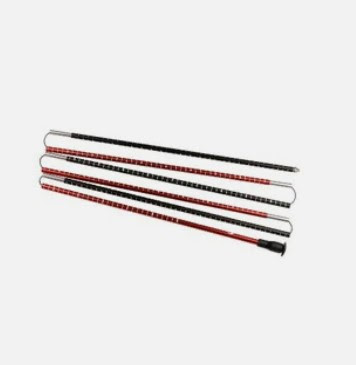 Heel Lifts
If you're located in the mountains and you're snowshoeing up long, sustained climbs, a heel lift might be exactly what the doctor ordered. These make climbing more efficient, comfortable (by reducing the strain on your calf muscles), and improve traction.
Glock Parts and Handgun Accessories by Ghost Inc
Glock OEM Parts - Glock Base Plates - Ghost Parts - Glock Magazines - Glock 42/43/43X/48
The world's best Glock triggers, Glock connectors, and Glock parts and accessories